Abox Unleashes Fire Power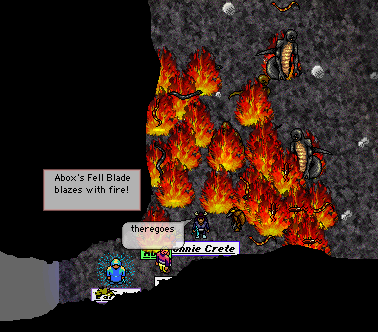 Tas Furrfoot sent the following report to TMN:
Hi Para!
DM took its usual Tuesday trip, we guested Abox. He were good with fire 'n stuff. After a quick glen trip while waiting for Warplet, we went for Golums 'n Toks. Taking the South Fork, Abox got to display his fire power!
Ber!
Tas
Posted by Para at
11:53 PM
Chaos Storm #963

Chaos Storm #963 has swept the Lok'Groton island chain. Please post any changes you have observed and wish to share with others in the comments. If you don't want to read possible spoilers, please do not read any further!
Delta Tao's "What's New" for v963:
5/11/2016 v963
Don't tempt me; I can resist anything but temptation. — Bob Hope (1903–2003)
* There are no visible changes this update.
Posted by Para at
11:29 PM