Chaos Storm #981

Chaos Storm #981 has swept the Lok'Groton island chain. Please post any changes you have observed and wish to share with others in the comments. If you don't want to read possible spoilers, please do not read any further!
Delta Tao's "What's New" for v981:
9/14/2016 v981
Let us ever remember that our interest is in concord, not in conflict; and that our real eminence rests in the victories of peace, not those of war. — William McKinley (1843–1901)
* No content updates were received for this cycle.

Posted by Para at
09:52 PM
Raul's Images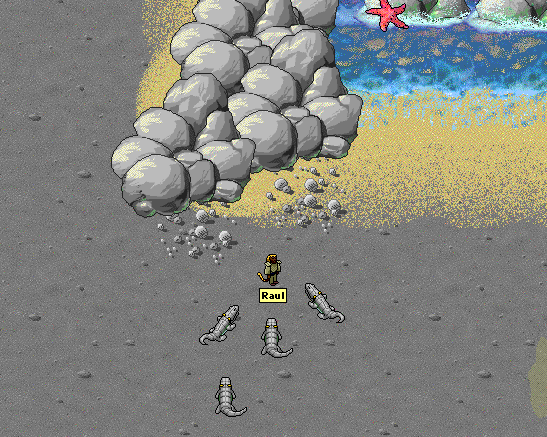 Raul has a very nice collection of images at his Raulfen page.
Posted by Para at
09:47 PM
Salandra's Eastern Mountains Update
Salandra sent the following report to TMN:

Greetings ThoomCare readers!

Whirl wind, Lov'sya, and myself wanted to let everyone know that we're working on a large update for everything we've found in the Eastern Mountains thus far. We plan to include lots of details about the various factions involved in the area, different locations and places of interest, and how all of this information is of importance to the community. Work is underway, but we've had several people ask us about our current progress exploring the area and what they can do to help.

To make a long story short, there is a new mystic ring that has already been proven to help us access new areas and we think this ring is the key to accessing even more areas. The problem is, in the years since we first gained access to Foghaven Mountain, thanks to Brigitte and her exploration crew, the entire community has only found enough items to make two of these rings. To further complicate matters, these are only the most basic rings. We need even more items to upgrade these rings to their strongest, known, potential. In all, a "complete" ring takes several mirror shards, a pine branch, and a fair amount of coppers.

The two items in question are Pine Branches and Mirror Shards which can be seen below. These items are found lying on the ground and can be easily picked up by anyone walking by.





So far, we've only found these two items on Foghaven Mountain, in the area highlighted on this sketch.

As some of you may know, this area is very difficult and dangerous to hunt which has only made it more difficult to find the already rare items we need. Whirl wind, Lov'sya, and myself are working together on exploration of the area and to save materials to make the first complete ring and then supplemental rings for more mystics. If you find a Pine Branch or Mirror Shard and want to help with our cause then please contact one of us and we'll get it to the others and work towards these goals.

-Salandra
Posted by Para at
07:19 AM