Hunting with Connie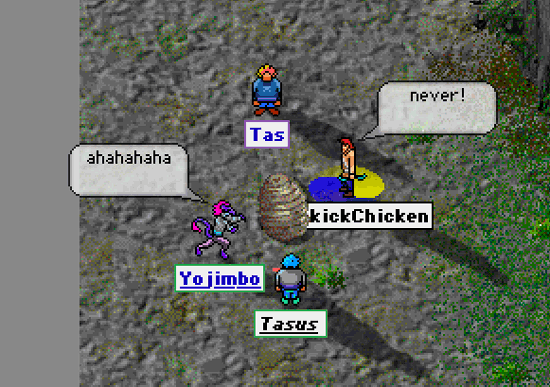 Tas Furrfoot sent the following report to TMN:
Hi Para,
Connie took us hunting. We had a fun group. I only took one pic, but we did eWurms, Toks, and then S-Estuary/Mountain entrance before bears.... on the way out...
Comedy is 3 healers and a SidekickChicken trying to keel a hive. We got it red and kept it red until spawn said 'go away'....
And we chained out to town, no DOOM. But fun.
Beer 'n Cookies!
-Tas
p.s. Yes, that hive is red!!! Ok ok, we left it for ya, Donk... really...

Posted by Para at
09:57 PM