Bards' Guild Concert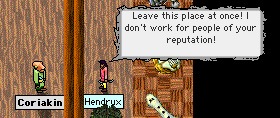 The Bards' Guild summer concert series continues Sunday (July 28) at 1pm Pacific Time!
Posted by Para at
12:29 AM
Chaos Storm #1127

Chaos Storm #1127 has swept the Lok'Groton island chain. Please post any changes you have observed and wish to share with others in the comments. If you don't want to read possible spoilers, please do not read any further!
Delta Tao's "What's New" for v1127:
7/3/2019 v1127
To see the Summer Sky
Is Poetry, though never in a Book it lie –
True Poems flee –
— Emily Dickinson (1830–1886)
* Work continues on a new (old?) project.
Posted by Para at
11:56 AM