Drake Carries Away Exiles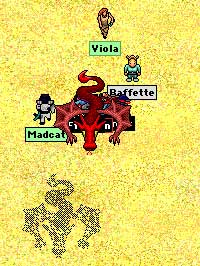 Baff submitted the following report to TMN:
"A drake came and kidnapped a few exiles from town this morning (K'pyn, Arod and two others). A group of about 15 exiles went to rescue them in the Drake Den on Devil's Island. It seems they were to be lunch for the drake's babies. They are now safely mounted on someone's wall (the drakes, not the fallen exiles)."
Posted by Para at August 11, 2003 09:04 PM