Champions Powers Activate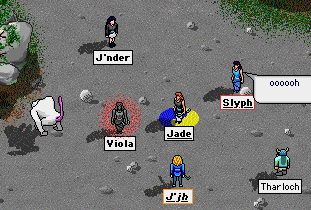 J'nder sent this report to TMN:
"Champion items seem to be working. Viola tested her lava cloak in the vermine den and her stone girdle on Melabrion's Island. The lava cloak let off a burst of fire which toasted all the vermine surrounding Viola. Some died, many were injured.
"Mad Mark was turning to stone in town as well!"
Posted by Para at November 27, 2003 10:27 AM