Newbielympics: Trivia Contest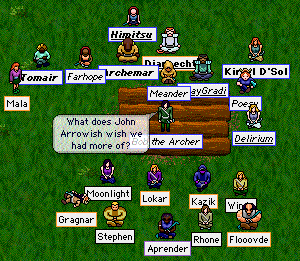 The Newbielympics trivia contest was hosted today by Bob the Archer. 1st place was Aprender, 2nd was Flooovde, 3rd was Stephen, and 4th was Lokar.
Tomorrow's events are the Cear'vae sampling contest at 12pm PDT (GMT-7) and the boat race at 6pm PDT (GMT-7). Full Newbielympics schedule available.
Posted by Kiriel at August 01, 2004 02:42 PM