Better Homes and Treehouses Competition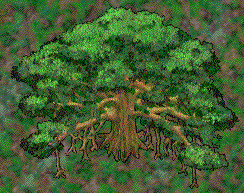 Lundar sent the following announcement to TMN:
"Through the years, exiles have solved dozens of riddles, countless mysteries, and overcome the greatest of challenges. However, there is yet one question that remains to be answered: Who has the best looking house in Puddleby?
"The members of E'las Loth'mon Ferindril feel that it is our duty as one of the elder races to contribute our wisdom and innate fashion sense towards solving this grand mystery. To this end, we are hosting the Better Homes and Treehouses Competition, to lay this question to rest once and for all.
"The competition starts immediately and runs until Saturday, February 12th. The winner of the contest will be awarded 10,000 coins to spend as they see fit, as well as recognition for owning the best home in Puddleby. The runner-up will receive 3,000 coins.
"Visit the contest scrolls for more details and information on how to enter."
More discussion is available on the Clan Lord Sentinel.
Posted by Para at January 27, 2005 08:03 AM