Vermine Tree Attack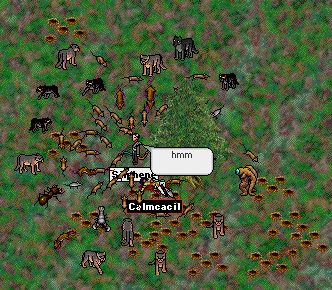 Calmcacil sent the following report to TMN:
Hi exiles,
I was hunting with my new friend, Silphene. We had the idea to do a lazy hunt to the Vermine Tree. Here you can see what was going when we were there.
We were surrounded by many animals. We asked for help, and Manx joined us and fell also like me. So our lazy hunt was over, we had to make a big adventure.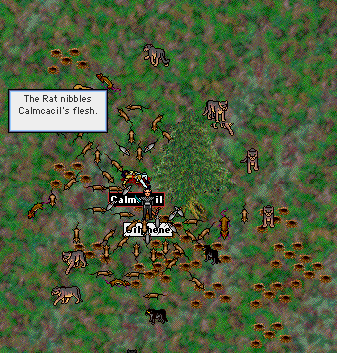 Goodbye for now.
-Calmcacil
Posted by Para at December 14, 2005 08:48 PM