Confrontation on Ash Island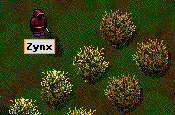 Zynx sent the following report to TMN:
Dear Para,
I know this is about a week overdue, but this previous weekend, a major event took place. Rotbeard, a rogue pirate captain and his loyal servants, in union with the ever-threatening Necro, came to blows with citizens of Puddleby on Ash Island. Captain Stinkfist led the charge and after several hours of fierce combat, we came out victorious. Many fell with great honour on the battlefield and our healers served us in great faith.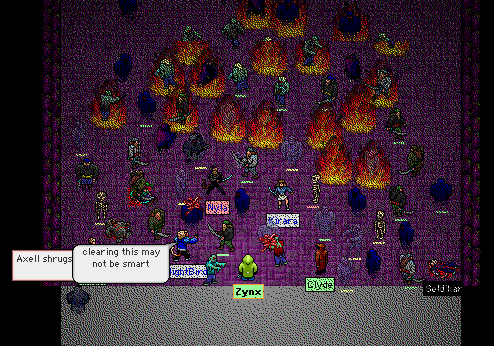 Attack on the Dark Temple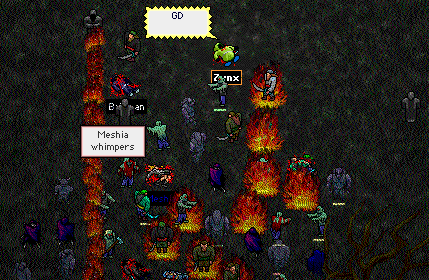 Casualties of War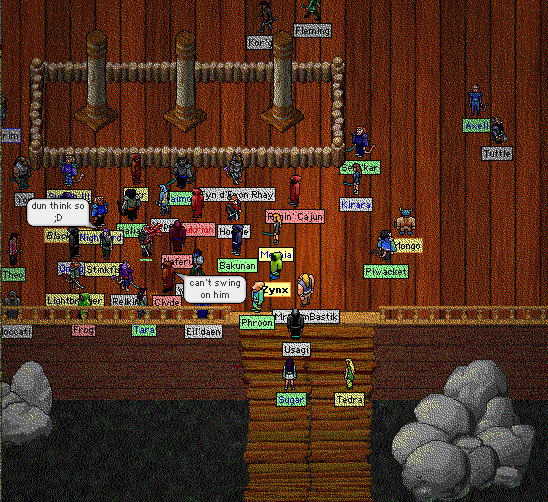 Fall of Rotbeard
Posted by Para at December 14, 2005 10:45 PM