Santa Chicken's Visit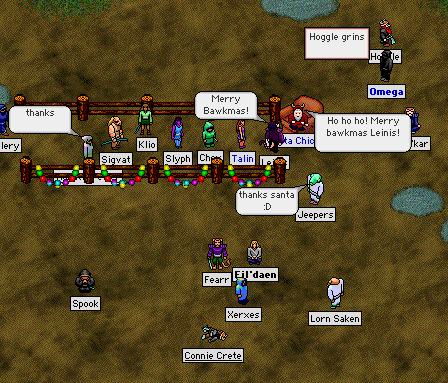 Eil'daen sent the following report to TMN:
Santa Chicken was sighted in Puddleby for Bawkmas, giving out wonderful presents to all the good citizens in town!
He and all of his Sylvan helpers must've been hard at work to make all of these presents for us! Thanks Santa!!!
-Eil'daen
Posted by Para at December 28, 2005 04:08 PM