A Strange Arrangement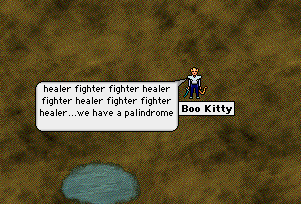 Boo Boo Kitty noticed a strange arrangement of healers and fighters in Puddleby:
Heya!
I found the oddest discovery while wandering the lands at 4/9/06 12:05:10a It's 9:46am on Gradi, day 25 of Spring, 562.
There was a strange pattern of healers and fighters. By Jove! I discovered . . . a . . . palindrome!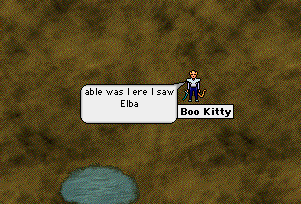 -Boo Boo Kitty
Posted by Para at April 10, 2006 11:26 PM