Ansset Gets Another Strange Stone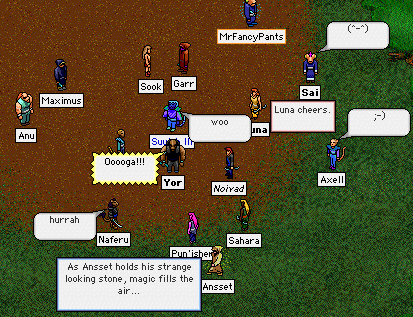 Yor sent the following report to TMN:
During the last Full Moon, Ansset assembled a small group in order to replace the Strange Stone that recently crumbled on him. Led by the fantastic rod points Bast, Suu'ub III, and the one-and-only Mr. Fancypants, the group plowed their way to OC4 very quickly. The Orga Magician was vanquished soon after and the Strange Stone was Ansset's! Ooooga!!!

Posted by Para at April 29, 2006 09:38 AM