Abyss 2 EATen by the Exploration and Adventure Team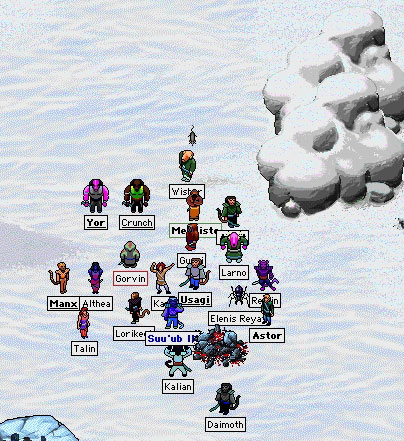 Mephisto sent the following report to TMN:
The Exploration and Adventure Team conquered the second plane of the Abyss today, and after scanning both with pathfinder and mystic, no third plane was found. While this is the first time that the second plane has been controlled and scanned, it doesn't mean that a third plane definitely does not exist. Those present for today's expedition are pictured above.
-Mephisto
Posted by Para at April 29, 2006 08:00 PM