Creed Reports from Metzetli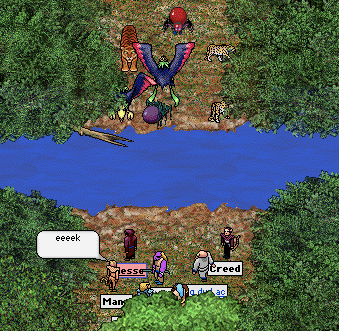 Creed sent the following report to TMN:
Hail Para!
Members of the PAG group graciously allowed me to be their guest on a recent hunt, when they decided to try something new and visit Metzetli Island. I certainly got to see areas of Metz that I had not yet been able to visit, including the rainforest, where I got to climb a tree and then jump into the river to float almost all the way to the exit beach. I offer a few sketches of the adventure—a good time, I believe, for all!
Cheers,
-Creed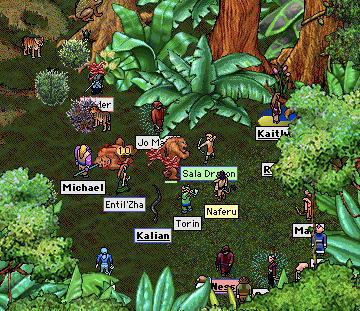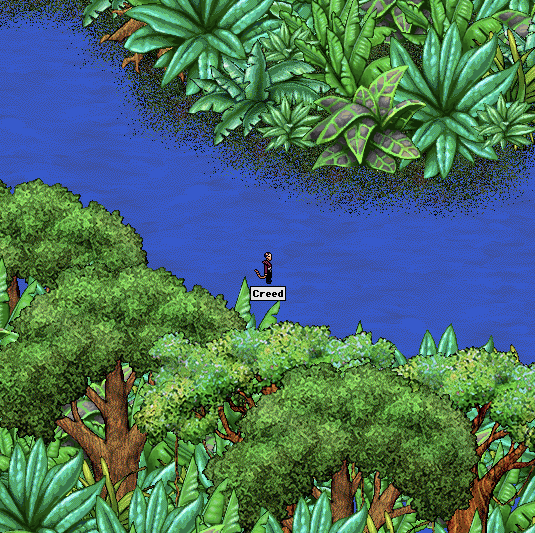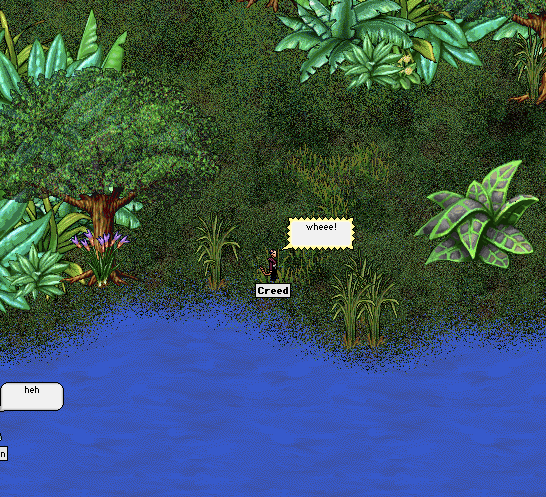 Posted by Para at August 02, 2006 08:29 PM