Llehn ryn Rhav'tsath (and Friends) Visit Sarra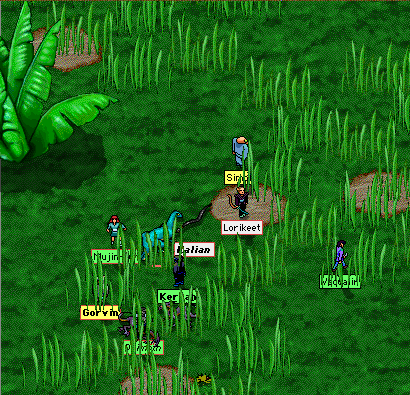 Kerrah sent the following report to TMN:
Hello Para,
Recently, our group was bored and looking for something new and exciting to do. A couple of ideas were bantered around, and we decided to attempt Sarra.
Notoriously known as a land that's not for the feint of heart, we gathered our resources and planned for the "inevitable" depart.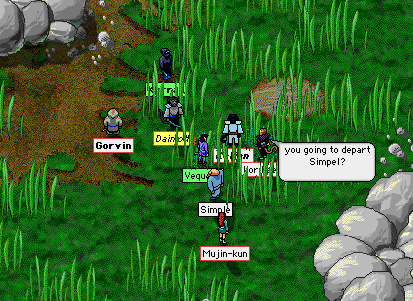 Sadly, Ansset could not join us for the hunt, but he did let us into Sarra. Once we were let in, thanks to some excellent running by Mujin-kun, and some amazing zuing by Kalian and Daimoth, the first snell was successfully conquered.
We proceeded to lure other snells, but a combination of one of our healers needing to leave and finding several Sarra'yrms that just didn't want to be killed led us to declare victory at that point and leave Sarra.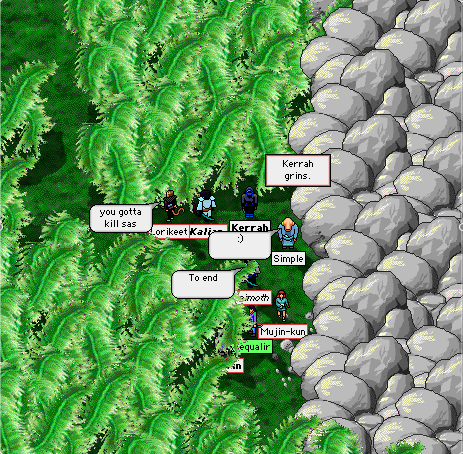 When we got to the exit, I learned from the group that there were a great deal of young sasquatch in the snell to come. Cautiously we exited, but even the large quantity of sasquatch were no match for us, or for my skinning blade, although I think I'd like to come back another time and take on all the Angry Mother Sasquatch that have sought refuge to the east.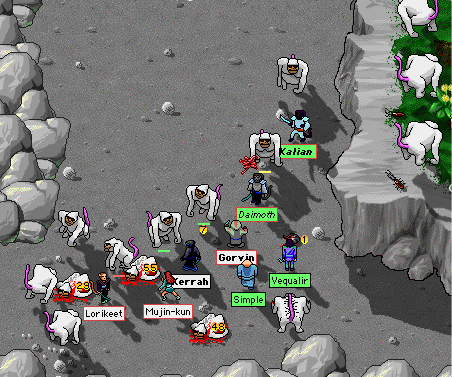 Upon re-entering Gungla, we all had to make quite a death-defying jump. All of us survived, but Gorvin certainly seemed worse for the wear, as we contemplated whether or not to bury him.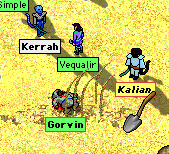 Thankfully, Gorvin got up again before Kalian had a chance to use his shovel, and our Sarra hunt was an official victory! A great job with a very small group, and the depart wasn't inevitable after all!
Thanks to everyone who made this truly awesome hunt possible, but special thanks to Ansset (whom we hope will stay with us next time for some of his world-class Atkus boosts) and Simple (who was very concerned that I might not know how to spell his name)!
-Kerrah
Posted by Para at August 20, 2006 09:03 AM