Puddleby Hollows Cage Match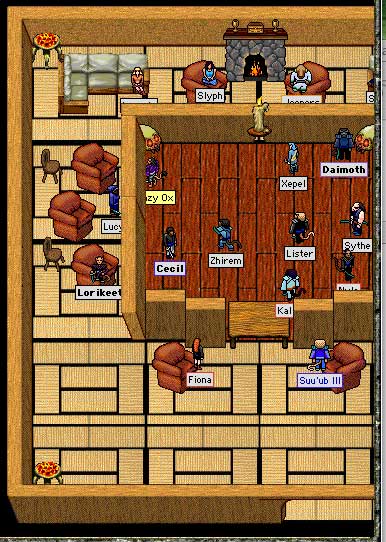 Lorikeet sent the following report to TMN:
Hi Para,
You may have heard that Kalian was preparing a ring for Ranger Morphing competitions. It seems he got it finished yesterday, and decided to try out some bouts. I understand he had a two-fighter one-healer grouping for the first bout, but I wasn't there to see it. However, when he announced, "Cage Match happening in Puddleby Hollows! Round 1 almost over and 2nd round will start shortly after! ss me to get inside," I went over to catch the action. For the second bout, he had a free-for-all for all the fighters who were there. You can see in this picture how much care he put into creating a warm atmosphere for spectators!
As the fight progressed, more and more fighters fell.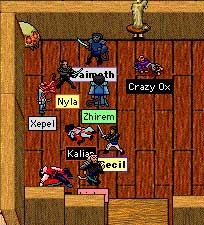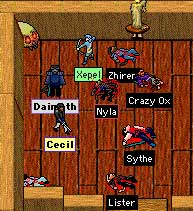 At the beginning of the contest, it was agreed that Atkus boosts would be given near the end. The remaining fighters were having a whiff-fest, so Kalian called for the Atkus boost, and Lucy was there to comply. (I believe William was boosting from the right side as well.)
After the boosts, it was much easier for the fighters to hit each other. Kalian declared Daimoth the winner.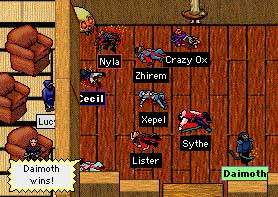 Posted by Para at August 24, 2006 09:13 PM