Troublesome Chicken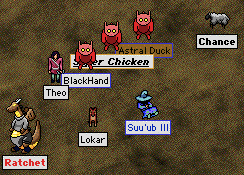 Chance sent the following report to TMN:
Hail Para,
I'm sad to say that Super Chicken's dastardly chicken crimes continued during Tsrrin.
He threatened to get me, and sure enough he has—as you can see by the attached evidence!
He appeared to be minding his own business, having fun like everyone with the Tsrrin costumes.
I wandered up to join the fun and was immediately sexually harassed!

Oh the chickenanity!
I managed to get past this awkward incident and was helping Super Chicken with some decorating duties in the Mini Mansion. We needed something from my apartment, so I foolishly invited him in. You can see the result. Licking! Licking every surface! Yharren and I are going to have to sterilize everything we own. It's just awful!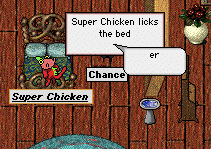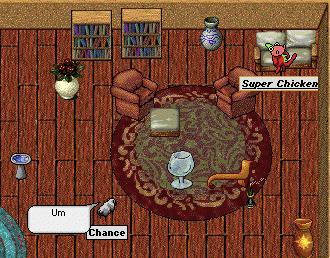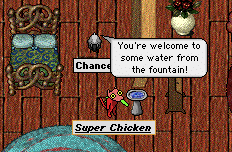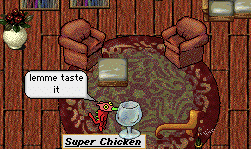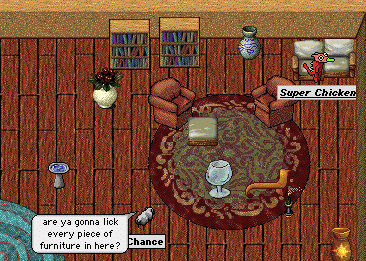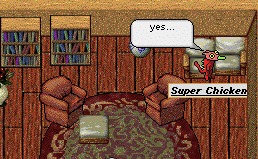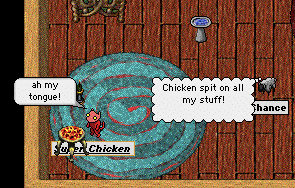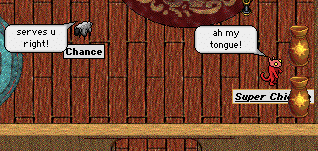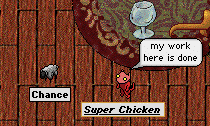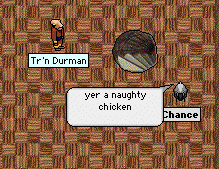 Chicken! You must change your chickening ways!
Sadly,
-Chance
Posted by Para at November 05, 2006 08:21 PM