Fen President Election Time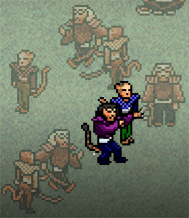 It's once again time for exiles to cast their ballots at the Election Hall for Fen President. As with the previous elections, the stakes will be high and the campaigning fierce for this ill-defined office with no clearly determined duties, obligations, or responsibilities. Please examine the following candidates to decide your favorite.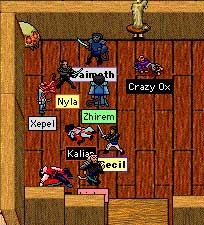 Daimoth is making his first appearance in Fen presidential politics. He is seen here attacking potential voters.


Manx, a top contender in previous races, has political experience as insurance commissioner. She is seen here making her famous "Dungheap Address."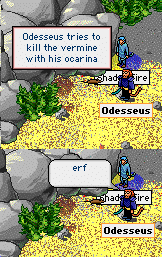 Odesseus is another familiar name to Fen politics. "Music soothes the savage beast" is his campaign theme for the upcoming election.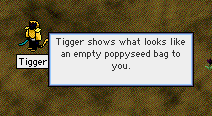 Tigger, running for the second time, is seen here fresh out of poppies. He claims that he did not inhale them.
Previous winners have included:


Lorikeet
Her successful term was marred only by accusations that she ran through town without clothing as a campaign tactic.


Valtrim
Valtrim's term as Fen President is now coming to an end. What follows are his remarks after being told he had won:
Valtrim asks, "Uh… I did?"
Valtrim says, "That's… bizarre."
(Valtrim laughs.)
Valtrim says, "Well, people certainly know who to pick if they don't want anything done."
Polling is open now. Vote today! As the Zo say, "Vote early, vote often, and hurt those who disagree with you!"
Posted by Para at November 05, 2006 09:28 PM