Tsrrin's Last Hurrah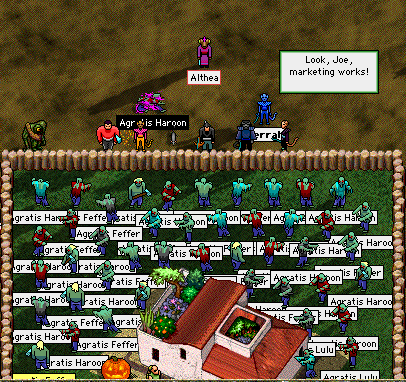 Kerrah sent the following report to TMN:
Hello Para,
When we thought all the commotion had settled down from the events of Tsrrin, I entered town to find that it had been overrun with Agratii!
Thankfully, Gorvin safely herded all of the zombified immigrants into the zoo. Meanwhile, Althea the Thoom realized the true meaning behind this madness: clearly Joe's campaign to lure more exiles into Puddleby had finally worked, and they all convened in town to celebrate the end of Tsrrin!
-Kerrah
Posted by Para at November 09, 2006 08:22 AM