Trip to the New Pods Cave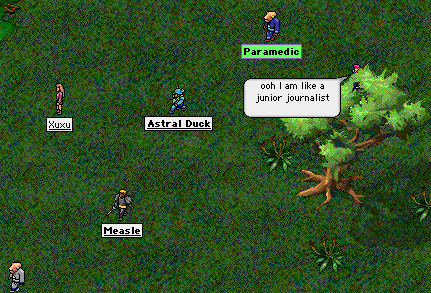 Measle, Org du Lac, and Pun'isher were kind enough to escort me on a guided tour of the New Pods Cave. That's Pun behind the tree, looking forward to adventures in exile journalism.
When we arrived, we met up with Astral Duck and Xuxu, who were also there to hunt this cave.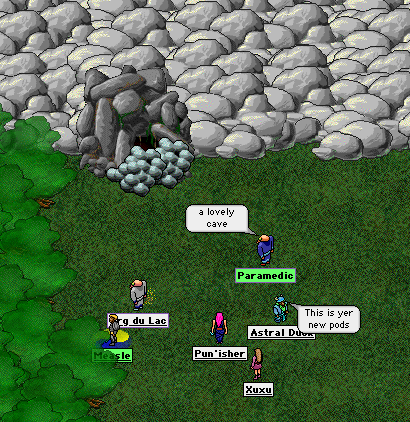 We approach the cave.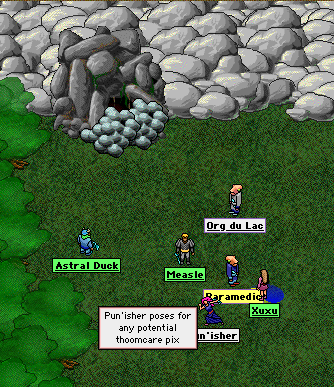 Pun poses for TMN.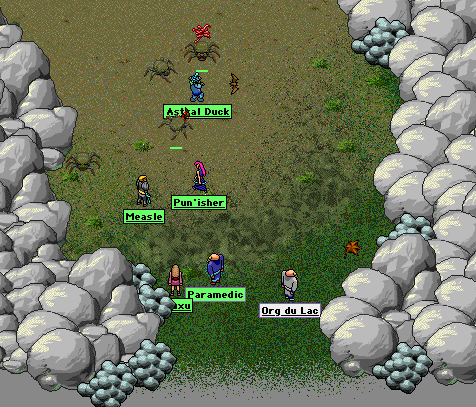 Astral Duck doesn't waste any time in clearing the entrance.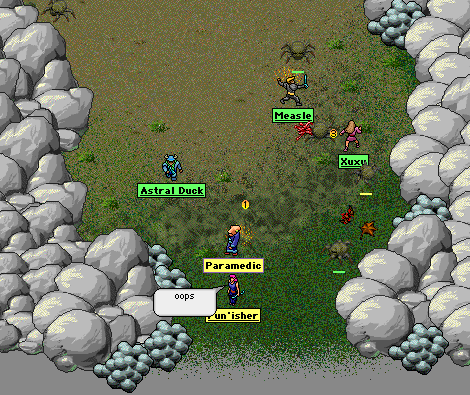 Measle shows how it's done with a head-butt move.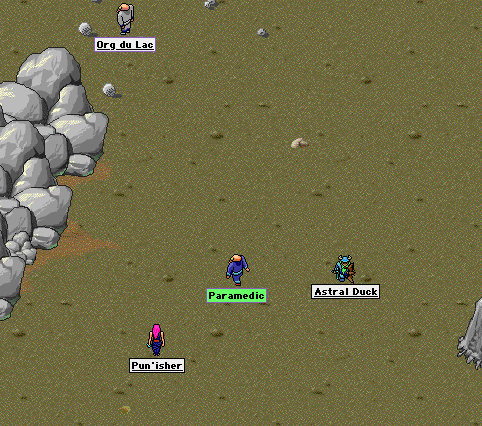 It took us a while to make the cave safe for exploration.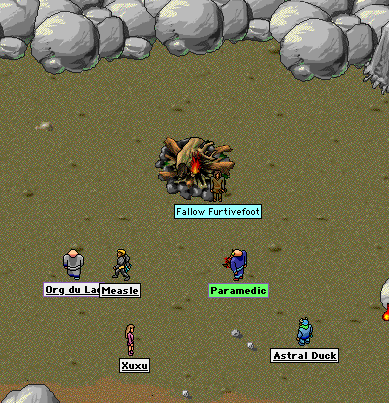 We found this fellow, Fallow, towards the rear of the cave.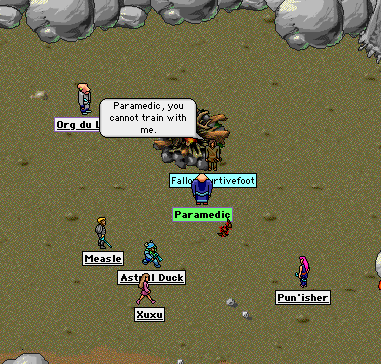 He didn't want anything to do with me. How rude.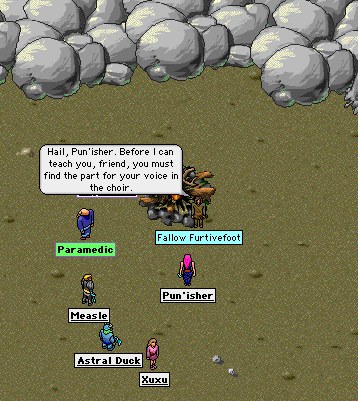 He was willing to speak with Pun, however.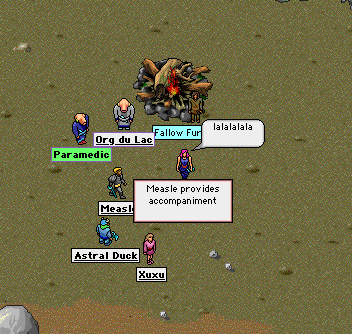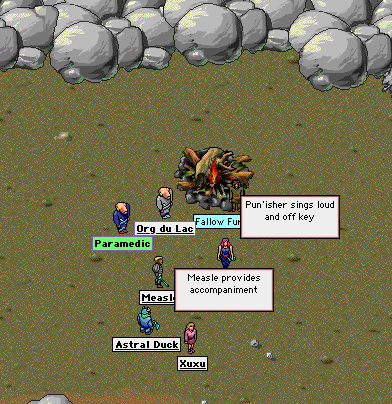 Ow, my ears!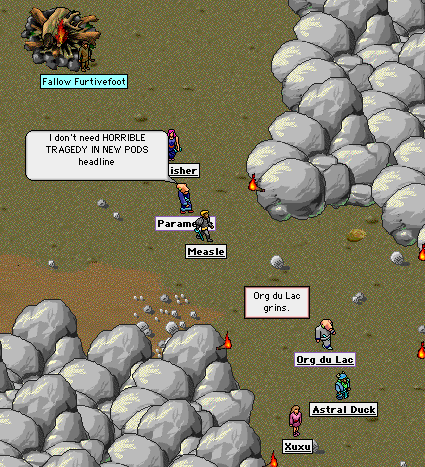 I declined the offer of my traveling companions to allow someone to fall here for the purposes of a good picture.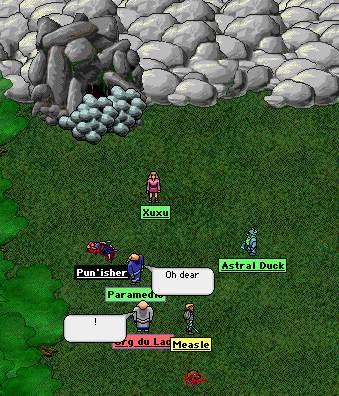 On the way out, however, Pun got clobbered beyond my abilities to heal.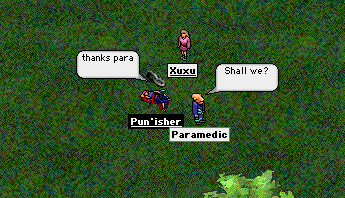 I dragged her home.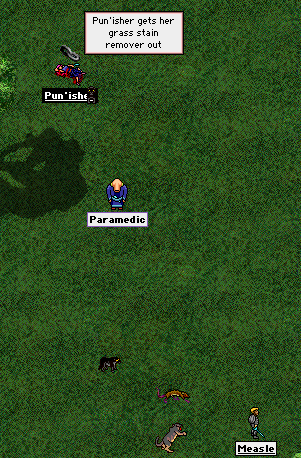 Pun handled the drag home with poise, despite some concern about possible fashion ramifications.
Thanks to Measle, Org du Lac, Pun'isher, Astral Duck, and Xuxu!
Posted by Para at March 12, 2007 11:05 PM