New Release from Rakshasa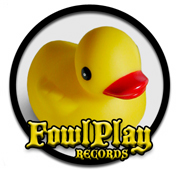 FowlPlay Records sent to TMN the following announcement:
Rakshasa's highly anticipated release THUG LYFE: The KI Album has finally reached its completion. Eight full-length songs depict the treacherous (yet rewarding) island of Kizmia as it was meant to be musically portrayed. Check it out at http://rakshasa.ashensunset.com/.

Also, expect to see some improvements to Fowlplay in the near future: the magic of MIDI (Mystically Imbued Dynamic Instruments).

Posted by Para at March 23, 2007 03:58 AM