Incoming Ethereal Incursion on KI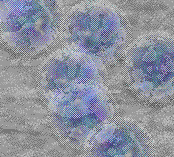 MaryJane sent the following report to TMN:
Asenath says, "The next ethereal event will be on KI, before noon on Merdi, 10 Summer (Sunday, 7 Oct approx 11:30 AM EDT)."
See you all there. We have proven that a strong crew can stabilize these things. Come help get this one done too.
Beer
-MJ

Discussion on the Clan Lord Sentinel.
Posted by Para at September 22, 2007 11:54 PM