Exiles Defeat KI Incursion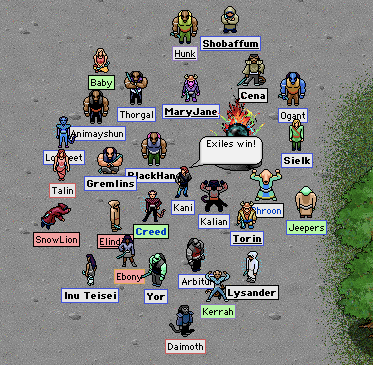 Creed sent the following report to TMN:
Hail, Para!
I wanted to share this sketch from the most recent ethereal incursion, which took place on KI. This is a bit late in coming, but I think it's still newsworthy because—the exiles prevailed! You can see the kyeum glowing brightly next to Kani in this sketch.
Cheers,
-Creed
Posted by Para at October 13, 2007 08:28 AM