Return of the Carnival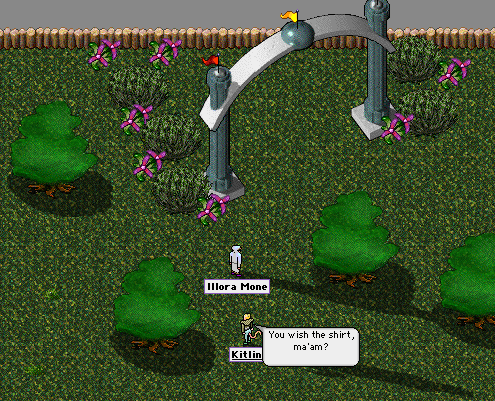 Illora Mone sent the following report to TMN:
Dear Paramedic,
I see that you've no pictures of the carnival up yet, so I've a short report on it.
Here in the northern East Farms, I found a new arch with flowers around it.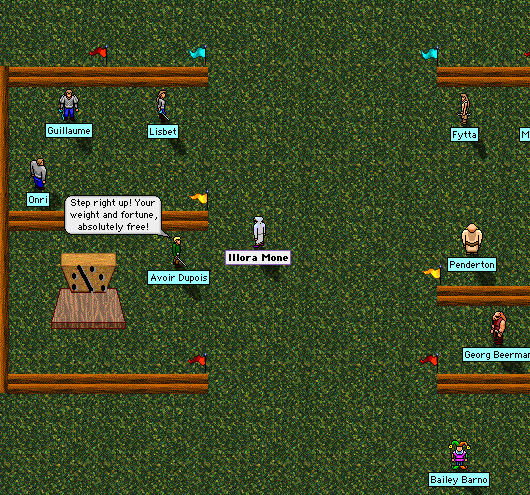 There were costumes and beer available, and carnies.
Here's the most popular game in the carnival, found at one of the rare times when no one was trying for a shirt. The bird makes seven jumps, and if it lands on a colored dot you win the shirt of that color.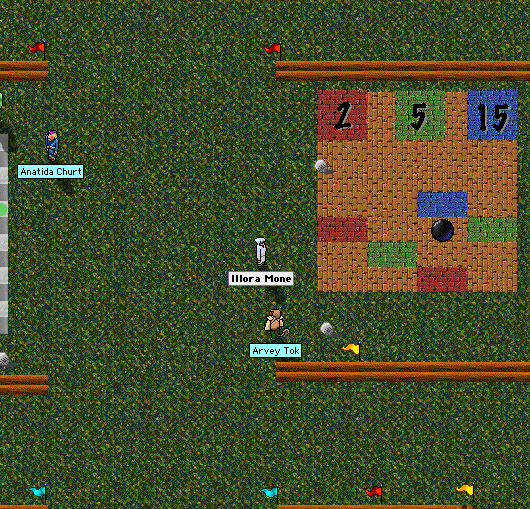 This game is played for money, you win a multiple of your coins based on the color the ball ends on.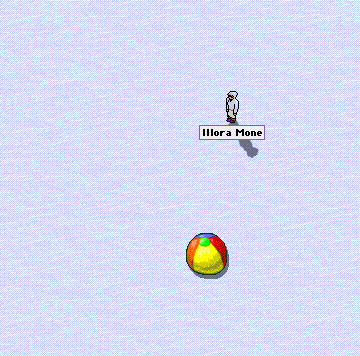 Following a yell of "Here!" I found a skating rink pushball, with an odd bug. After I made a goal, I skidded like I was on ice until I left the carnival!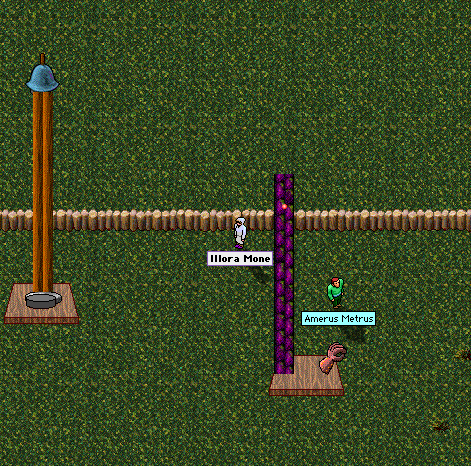 Over here was the test of strength and the test of love. I did well on the test of love, but could barely budge the test of strength.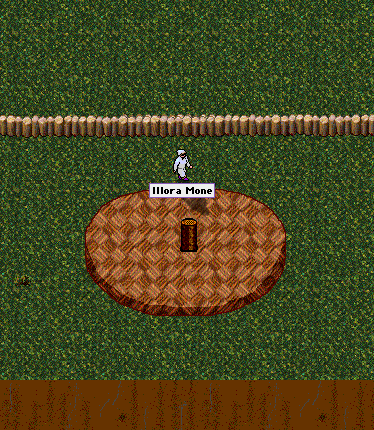 This one was a lot of fun. The disc spins around and will throw you off if you stop moving.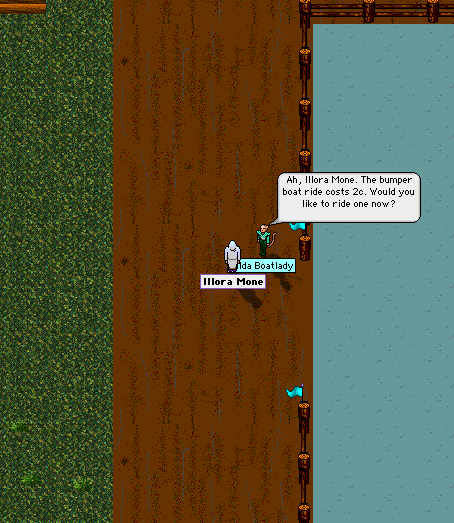 I really should have tried this, to see if I skidded around while in a boat too. It's just no fun without other people, though.
This is the first carnival I've seen, and it's pretty fun. Would be more fun if I were richer and if I had other people to play with. I won one of the Sunrise shirts, by luck.
-Illora Mone
Posted by Para at December 04, 2007 06:35 PM