Return of the Chicken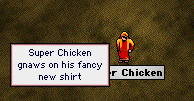 Super Chicken sent the following announcement to TMN:
Yes yes, it's true, I've made my incredible comeback! First my return, oh oh! and a fancy new shirt to boot!
Also, my lil chicken friend Kalyspo has made a discovery! A . . . CHICKEN DISCOVERY! WHAMO!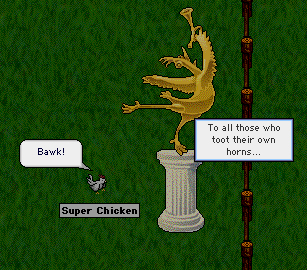 *basks in his own glory*
-Super Chicken
Posted by Para at December 04, 2007 09:29 PM