More TI Chaos; Reunions in Town Center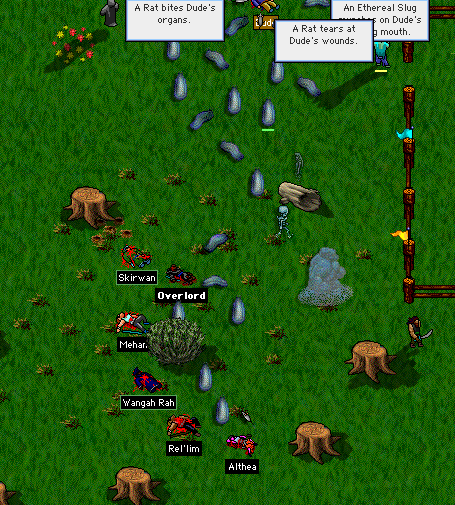 Overlord sent the following reports to TMN:
(1) Recent activity on Tenebrion's Island has led to many deaths. The necromancer responsible will have much to answer for when Puddleby gets their hands on him! There have been dozens of departs and rescues. There are necromancers that fire devastating lightning bolts. I will have more captures as soon as I can.
(2) After a recent reunion of several characters, it just didn't seem right . . . without some BEER!
-Overlord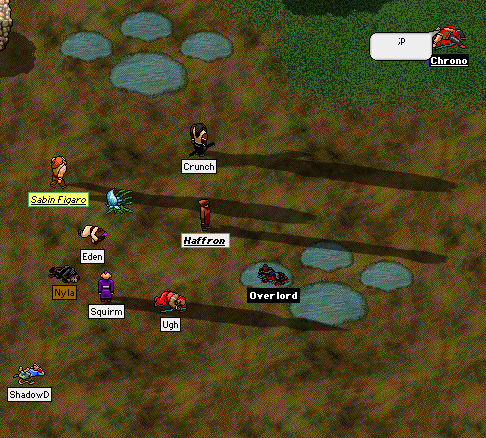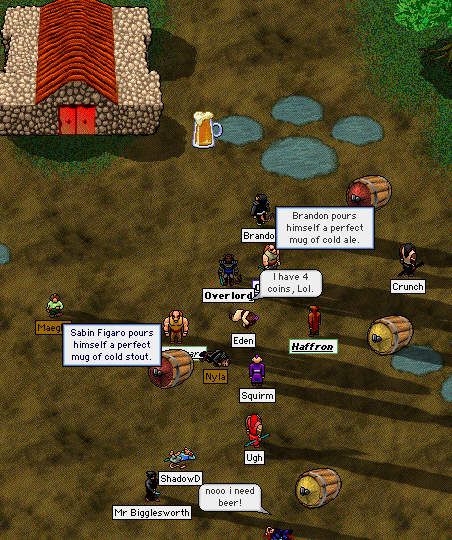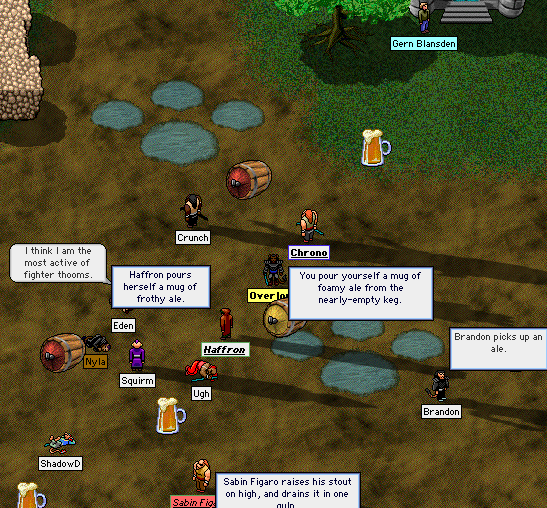 Posted by Para at December 31, 2007 04:01 PM