Quest for a Chest

J'nder sent the following report to TMN:
Hi Para,
Recently I was sitting in town, chatting to Raul and drinking tea when a person named Mus'sul came up to us.
"Oh help!" said he. "I need brave and resourceful adventurers."
We asked him what for?
He explained that some Orga had broken in to the museum and stolen a chest from the storage area. They'd fled when disturbed. He asked to us to go find the Orga and slay them. He also warned us that we'd might need some help.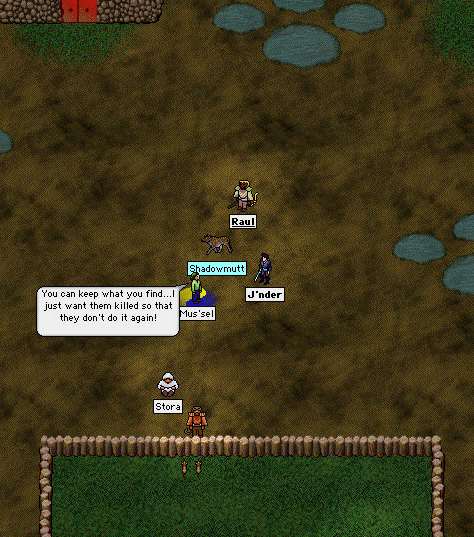 He also said we could keep what was in the chest.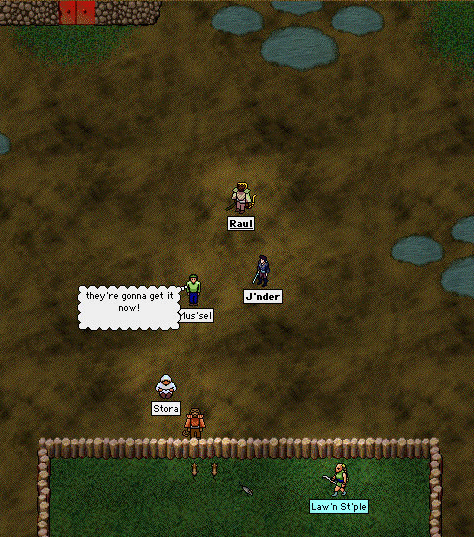 Raul and I headed to OC only to find west of OC very busy with BRO, LDV, and bolters. We asked for help and assembled in the meadow.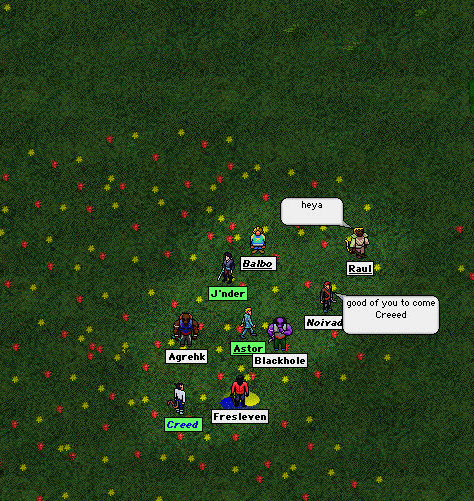 We cleared the snell and tackled OC, which was very busy too with many bolters. We fell back a few times to tend to the injured, luckily not losing anyone.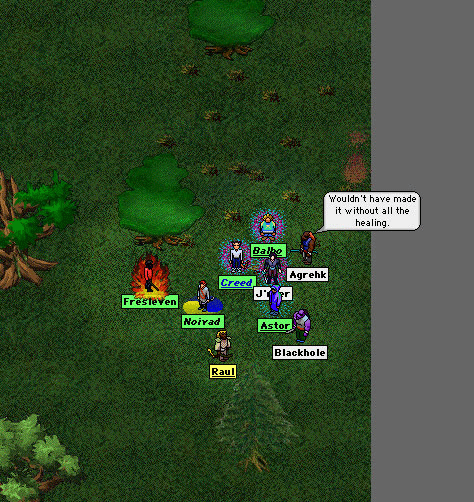 Eventually we were able to clear OC . . .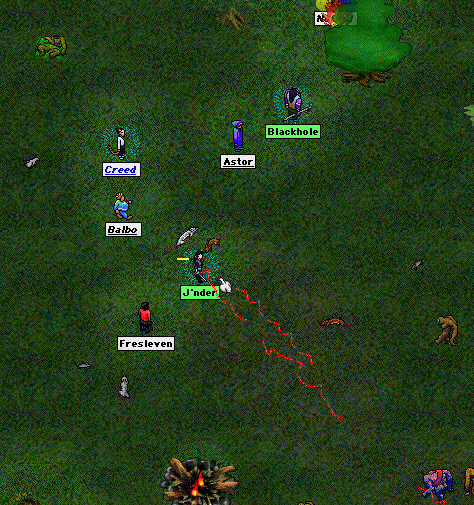 and found a chest in the center. Blackhole opened it, found a few coins and picked up a bronze breastplate. That seemed to be the chest that was stolen. Why the Orga would want to steal it, I don't know, but the idea of armored Orga doesn't bear thinking about.
Afterwards, we checked Snaggy, Hatred's Hollow, and the Orga village, but found nothing else unusual.
Thanks to all those that came to help and stopped the Orga from being successful.
-J'nder
Posted by Para at December 18, 2008 12:07 AM