Mumble Mumble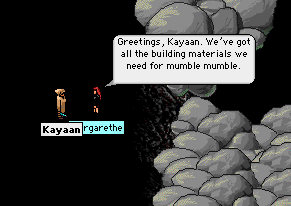 Kayaan sent the following report to TMN:
Hey Para,
Didn't see any stories on this yet, so I thought I'd send it to you.
There appears to be a new builder by the name of Margarethe in the camp fire area of the River Tunnel. She seems very hush hush about what she's building and isn't very far in her building process.
-Kayaan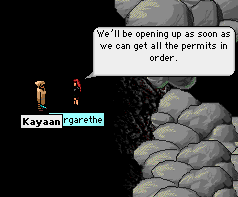 Posted by Para at July 10, 2009 08:35 AM