Support Your Local Thoom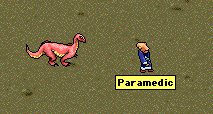 From time to time, I ask for some help in paying the expenses involved in maintaining TMN. Please consider donating a few bucks with the PayPal link if you enjoy the site.
Thanks, everyone, for continuing to read and help out with TMN. Special thanks to the recent contributors who have helped with the coverage of the Forest Uprising!
Posted by Para at March 13, 2010 10:57 PM