Stora's Spiders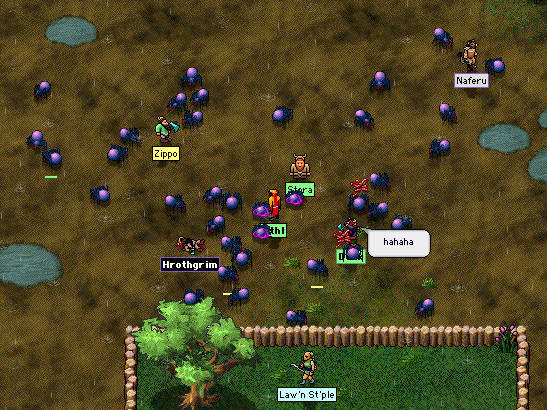 Athl sent the following report to TMN:
Greetings Para!
Boy, have I got a story for you! A small group of us were sitting in town relaxing when we all began to feel a little stronger and wiser; it was as if our minds had expanded!
Suddenly, out of nowhere, Stora then announced that he had spiders in his head...
I thought perhaps he'd had a little too much to drink, or had begun experimenting with other substances and we all had a good laugh.
Not long after that Stora fell to the ground face first as small spiders started pouring out of his ears—and fast! We managed to kill them off quite quickly and bandaged up his head.
It didn't hold them off for very long; the next time even some mammoth arachne squeezed out. It's quite difficult to put into words and I'm still confused by what I saw. Unfortunately some things cannot be unseen.
When it was all over, Stora didn't really have much to say for himself, although he appeared seemingly unharmed by the ordeal. I'm naturally a little concerned about him now. If you see Stora around town, please keep an eye on him.
Below is a rough transcript and some sketches.
-Athl
Stora says, "My head is full of spiders."
Athl asks, "Haha, Stora!?"
Donk says, "LOL"
Hrothgrim says, "Stora.."
Athl ponders, "No wonder he doesn't make good conversation at the dinner table.."
(Stora shakes his head)
Pop!
Donk says, "hahaha"
Hrothgrim exclaims, "AHH!"
Athl says, "Stora needs to keep his mind shut."
Donk says, "now that was funny"
(Hrothgrim looks in stora's ears for more..)
(Athl tightly binds cloth around Stora's head.)
(Hrothgrim peeks under the cloth)
Stora says, "Thankee lad, they're leakin' out me ears."
Athl ponders, "Lucky he doesn't have a dirty mind. Oh wait."
Donk ponders, "nude spiders???"
Stora feels his head rattling.
Donk says, "uhoh"
Athl exclaims, "Battle stations!"
(Hrothgrim hides behind athl)
Athl asks, "Where is gremlins when you need him?"
Donk thinks, "need a gremlins!"
Stora ponders, "Ugh."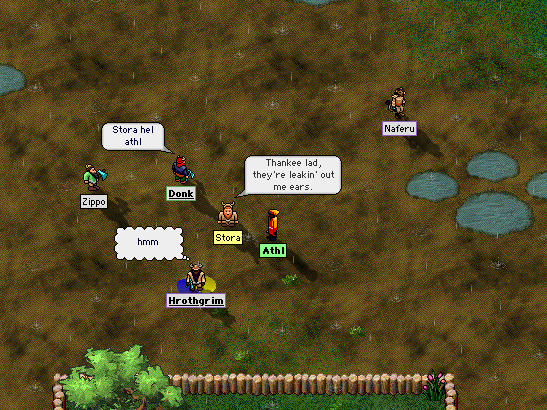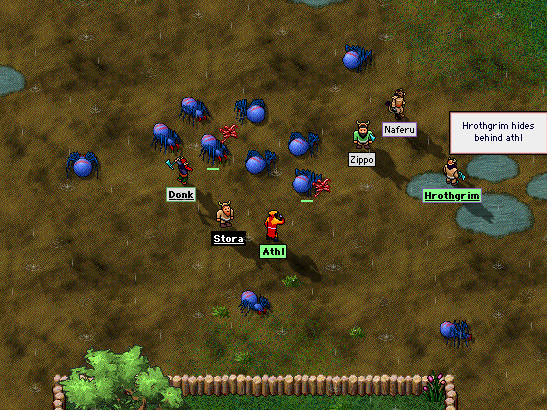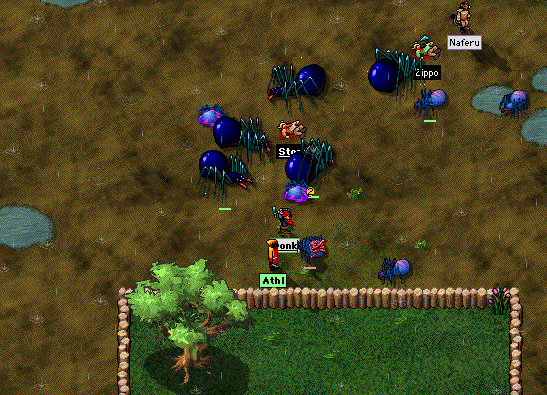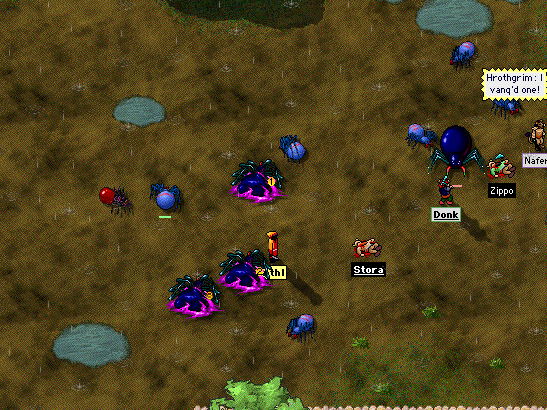 Posted by Para at October 09, 2011 08:35 AM