Music Writing Class by Guinness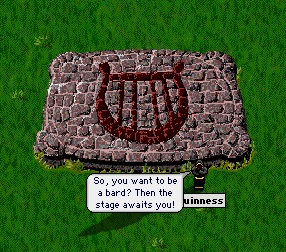 Guinness sent the following report to TMN:
Hullo!
I am going to be offering a course on how to write music. I'll be starting off with the very basics of the basics, so if you know nothing at all but have wanted to try then please come on out! Anyone of any skill is welcome.
I intend to have the first class at this time: (Sunday, the 23rd at 13:00 PDT / 16:00 EDT / 20:00 UTC)
If you can't make it, no worries! I'll keep running classes till everyone knows what they need to know!
More information and updates will be on the Sentinel.
Hope to see you out there!
-Guinness
Posted by Para at October 21, 2011 07:24 PM