Beasts on Demand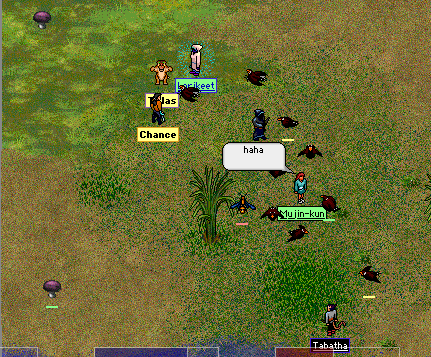 Creed sent the following report to TMN:
Dear Para,
Thank you for posting the sketches I made on a recent estuary hunt. I wanted to share some more sketches from the estuary. These were made by my friend Chance, who showed them to me so I could share the fun and unusual events she witnessed!
Mujin-kun was hunt leader and jokingly requested a spawn of lowland hawks from the gods. To our surprise, the hawks actually appeared!
So Mujin, again joking, requested the two creatures that our group was seeking for Ranger lasties—toads and andvari.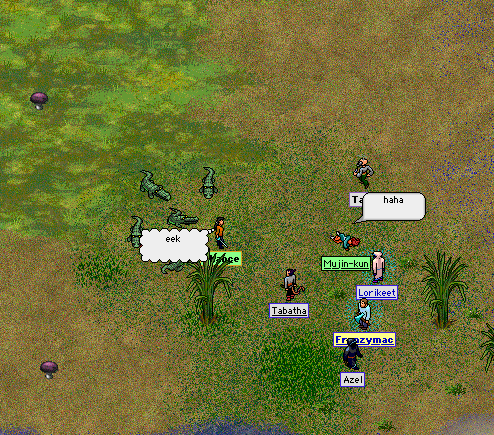 The toads and andvari immediately appeared! Thank goodness, though, her final prayer was NOT answered!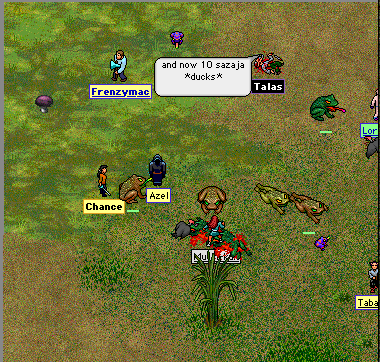 Chance adds that it was a fun hunt, and the gods were especially good to the group.
Cheers,
-Creed & Chance

Posted by Para at December 23, 2011 07:06 AM