NNK Quest for Book 2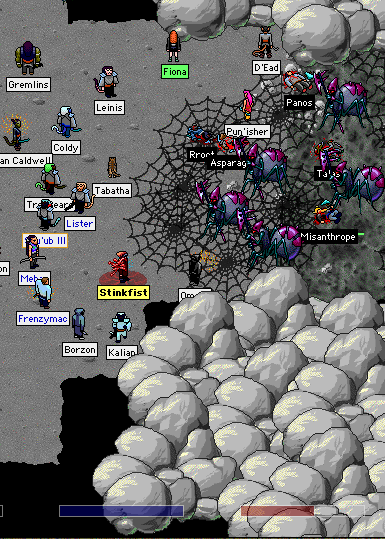 Suu'ub III sent the following report to TMN:
Ahoy, Para!
Neko No Kessha recently led a fine crew of adventurers and book seekers to the Pitch Caves, hoping to reach the 2nd pathfinding book. We're proud to report that the mission was successful! Thanks to Melben and Mind'ra for providing us with the necessary Mystic services. Thanks also to Kalian for keeping us on track.
It was an eventful trip, that ended in a surprise. The book was guarded by 5 Armored Arachnoids, trained to guard the passage. It was a challenge to defeat their barrier, however strategy and teamwork prevailed.
Read more at the NNK Scrolls.
Posted by Para at March 17, 2012 08:21 AM