George the Ponycorn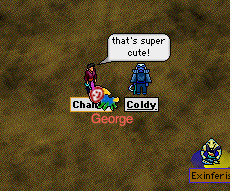 Coldy sent the following report to TMN:
Hello Para!
I, the blue fen, have some sad news to report. My pet ponycorn, George, escaped from his jar and flew away. He was beloved by all who met him, especially Chance and Creed. We led a group to Ash Barrens in search for him because we thought he might have gone to play with puppies. Alas, our search ended in vain.
Here is a picture of him from the last time I saw him, if you could spread it around. Anyone who finds George and brings him to me will receive a handsome reward. I hope he is found before he meets a similar fate to Creed's pony! I will continue to search the lands for him.
Thanks!
-Coldy
Update from Coldy: Well, Var gave me a new Ponycorn whom, I have named King George the Second. I am still looking for my original George though.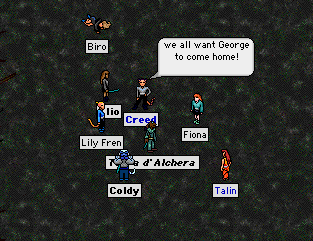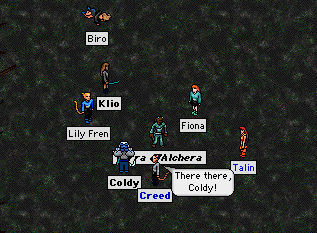 Posted by Para at May 02, 2012 07:43 AM