Upcoming Orga-Stronghold-to-Trillbane Expedition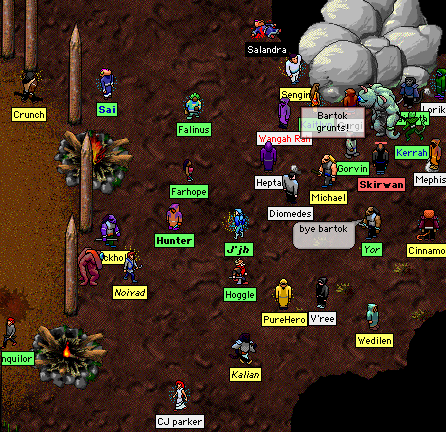 Hunter sent the following announcement to TMN:
Ber Para,
I'm planning an excursion through the Orga Stronghold to Trillbane and I'd like to spread the word. It'd be great to see some old faces out of the library! It's been a while since folks got roasted by lightning and whacked some Orga. I bet Trillbane has been lonesome out there. Katpus isn't much for conversation. So we'll grace them with our presence and help some good pathfinders train with Trillbane. One never knows what we'll encounter. Maybe we can say hello to Bartok's vengeful nephew Randall or just make merry with the usual medley of maleficent Orga. It should be a fun, explosive little venture.
This will be happening on Sunday, May 27, at 2:30PM Eastern U.S. time. All are welcome!
Ber!
-Hunter
Posted by Para at May 20, 2012 03:53 PM