New Healer Capability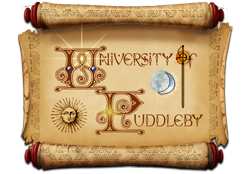 Harper McCloud sent the following report to TMN:
New Healer Capability! New Information! The Rescue of A Curious Dwarf and the Reward that Followed
I was witness to acts last night, acts of kindness and courage on the part of the Pirates so profound that it makes me question our assumptions of them. Are these evil beings who invaded the village of the Ensconcement that the Sky Mystic Whirl wind discovered and now hold it as their own? Or have they become unintentional Guardians of those dangerous lands?
The word went out by sunstone and shout that a brave and curious dwarven woman named Adele had fallen in the lands north of the Ensconcement Village, the place that the Pirates now call Piratesconcin, (but which I will always think of as Whirl wind's Landing and Duri the dwarf calls Duri's Digs.)
It was a battle of strength and wit and will and teamwork, drawing weapons and moonstones and mystics from all across the lands. The Pirates cried "Save Adele!" and Puddleby, as always, responded. They jumped from Cloud into snells north of the village, running frantically to the safety of their friends, some succeeding, most falling to the claws and teeth and earthquakes of the vicious denizens of the 'Sconce.
Hours passed, night became day, and still the battle raged. Many of the lands strongest fighters, healers, and mystics banded together, but still the beasts came, fierce predators of the Ensconcement. Singly and in waves we fell, but were rallied again by the Pirate Captain Stinkfist.
Finally the intrepid band broke through to the body of Adele, fallen between the mysterious pillars that mark the entrance to the strange building in the North of the Enconcement. What follows below is the best information I have. Sometimes I was called away to heal, critical notes were missed. I beg those who had the wisdom to take notes to add the missing pieces. Daimoth yelled "Stay vigilant" when most of us, myself included I am embarrassed to say, rushed to meet this fallen stranger in the strange land.
What follows below might be spoilers to some. But the beings of Puddleby need to know about a new ability enabled this night. It can save lives, it may make all of the difference in the battles ahead. We learned new information about Ancient Machines and other machines. We found old exiles who had been lost for too long (Maybe). And we learned that we may have Dug Too Deep, Gone Too Far, Disturbed Things That Should Have Been Left Alone.
But Adele shared with us a new way of healing. It may not last long! For those of you who wish to know more, please see https://sites.google.com/site/universityofpuddlebyscrolls/adele-s-reanimation-and-triangle-script-discussions.
Respectfully submitted,
Professor Harper McCloud
University of Puddleby
Department of Ciphers and Miscellany
Posted by Para at October 15, 2014 04:10 AM