Crossing the River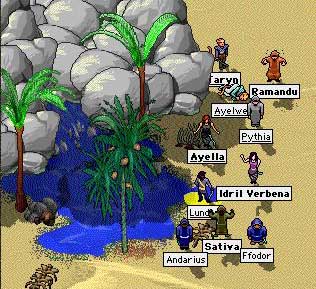 Ayella, Lundar, and Ramandu have made some key discoveries on Gungla Island. Find out more in Ayella's report in the ELF Blog as well as in Ramandu's journal.
Norm also has a report on the newly discovered area on Gungla, in his journal entry for 7 Summer 553 (2/24/04).
Azriel has a report on these and other recent Gungla-related events, as well as a successful FMOCR, in his latest journal entry. You can find out more about the FMOCR by reading Lundar's report in the ELF Blog.
Posted by Para at
12:22 AM