Garr and Thaumeturge's Lair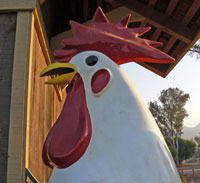 Super Chicken sent the following report to TMN:
Greetings Paramedic! Tonight I saw one of the most amazing feats ever beheld, if not the most amazing. It all started today with a scheduled Thaumeturge's Lair hunt, in which we moved the purple portal into the final room, which can take literally months of work for a single exile to be able to enter. So after the purple portal was in place, we learned just how difficult that room is to take.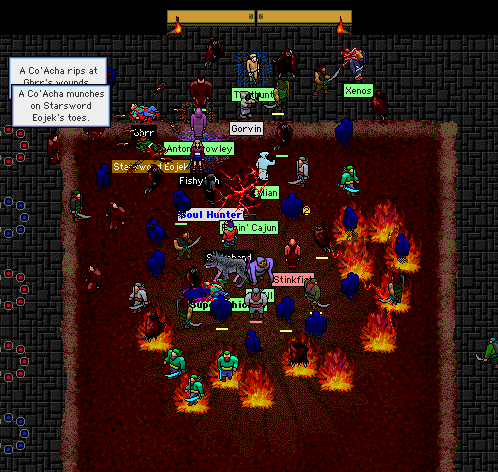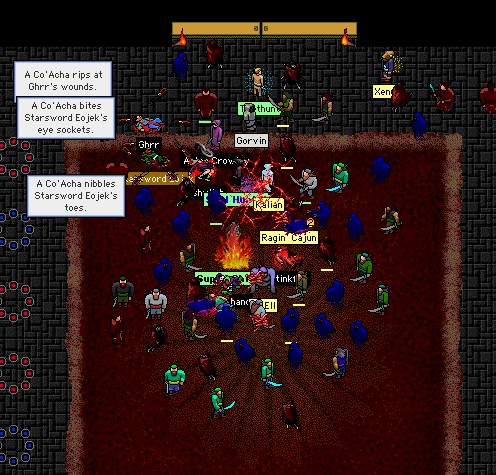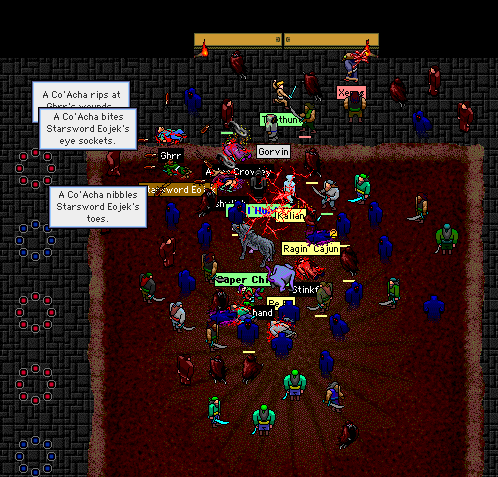 Extremely powerful fighters fell left and right!
Hours passed, some were rescued via chain runs, much Horus was needed due to the powerful flames in the room, eventually a mass depart was called . . .
It looked like the purple portal would be lost in that room until a more powerful group came the following day.
Then later that night, I was happily strolling through Ash City with Daimoth's crew, and silly little Garr sunstoned me about the scheduled hunt. And then he decided he's gonna go in to the super dangerous portal and girdle a lava cloak nuke the joint! [corrected from "girgle" -Para] I told him he's crazy and is gonna depart. I had a powerful crew earlier that was wiped out many times! Gorvin, Rellim, Pe Ell, Super Chicken, Daimoth showed up for a time, and like 30 others!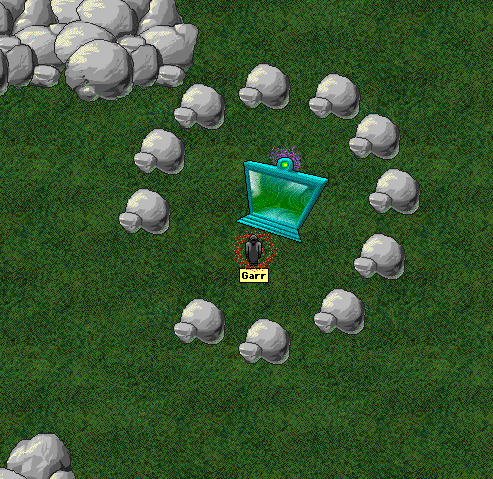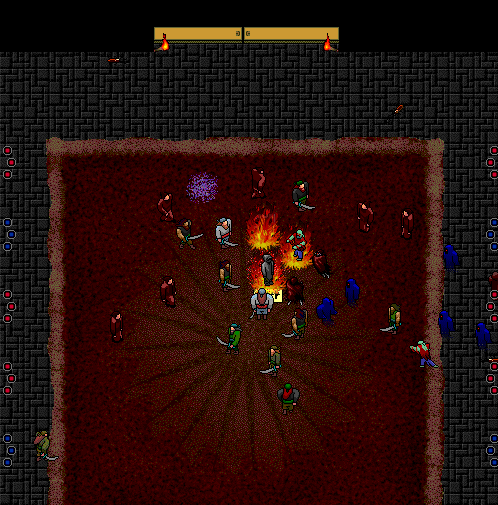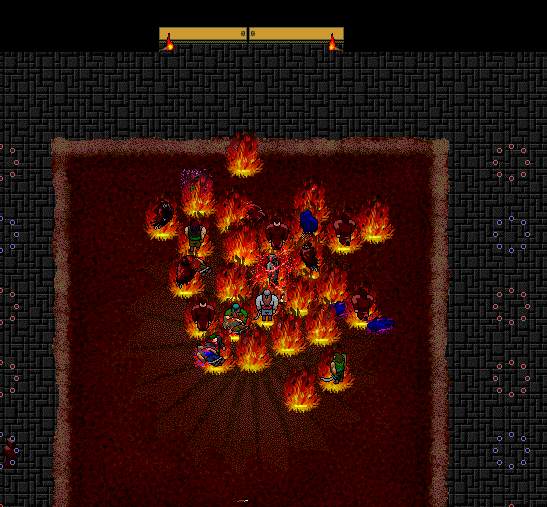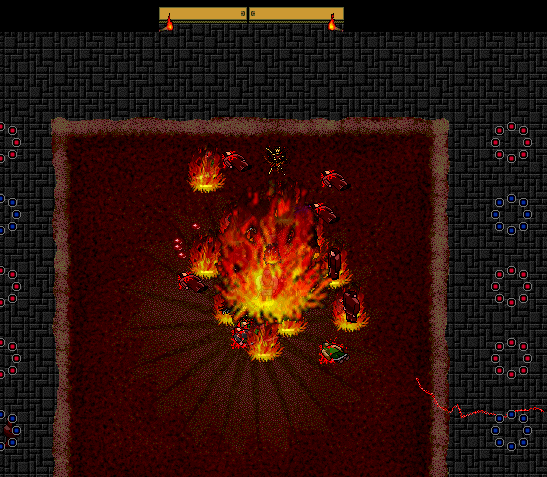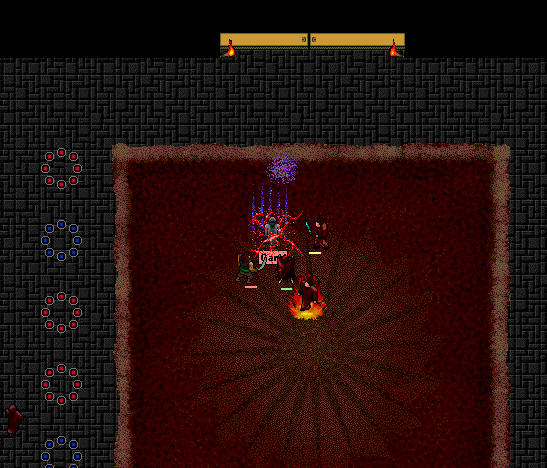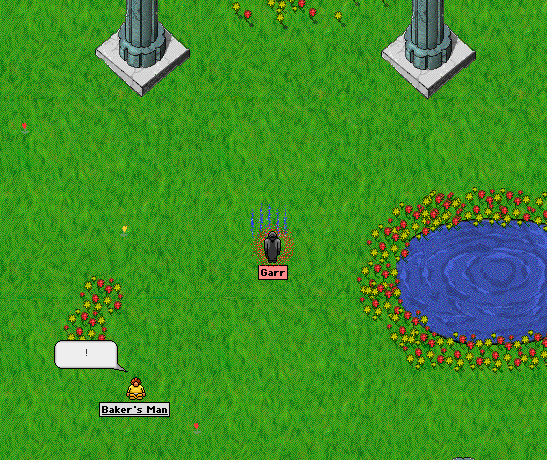 Garr soloed the super hard room with the lava cloak. I couldn't friggin beleive it . . . He even made it out alive!
Our Ash City hunt came to a screeching halt and we ran to the cloud! We entered via the mirror and cleared what was left of the room and explored the inside. It appears that next time we can clear this place, we will bring a mystic to check out a few things . . .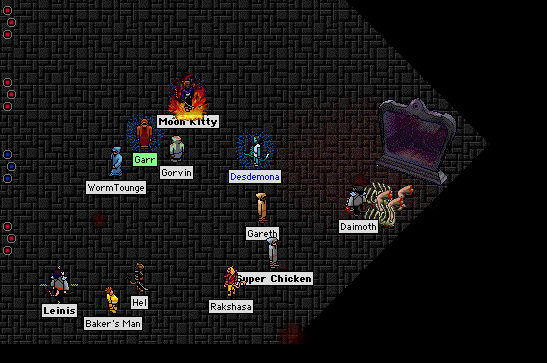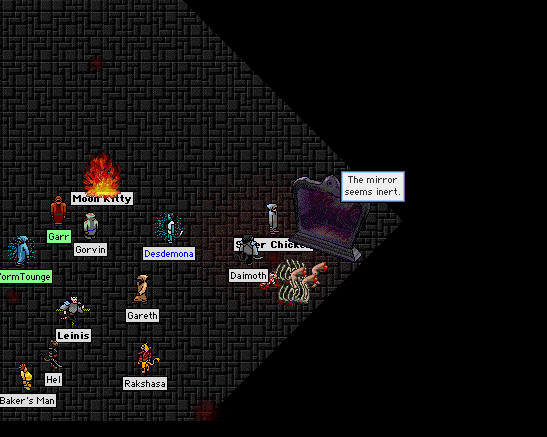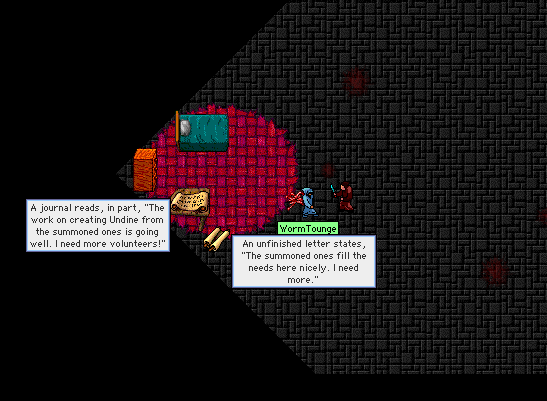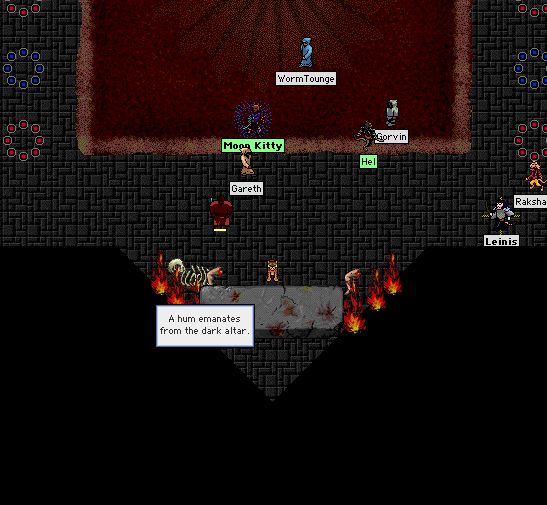 And that was one of the most amazing things I've ever seen in exile. Garr is a freak!
-Super Chicken
Posted by Para at
10:01 AM