Stubborn Corstun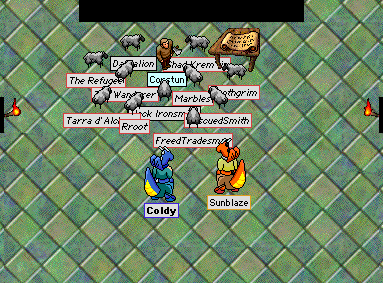 Coldy sent the following report to TMN:
Hello Para!
Poor Sunblaze was unable to get anything from stubborn old Corstun over the costume issue, so I decided to turn to some of my mates to see if we could "persuade" him. First, we disguised as sheep to see if we could "peer pressure" him into talking to Sunblaze. When that did not work, we turned to spriggin disguises to try and threaten him into talking. Finally, a few of us tried more seductive means, but I won't go into details. In the end, we couldn't persuade him to talk, much to Sunblaze's chagrin. I hope Sunblaze finds a solution soon!
-Coldy, Misadventurer
P.S. I'm now missing the ponycorns George, George II, George III, George IV, and Phillip Jr. Keep an eye for them!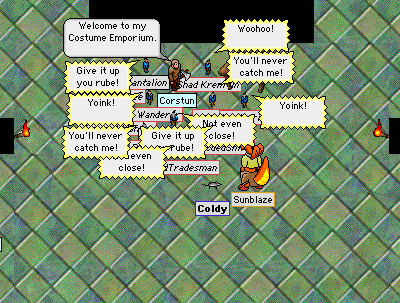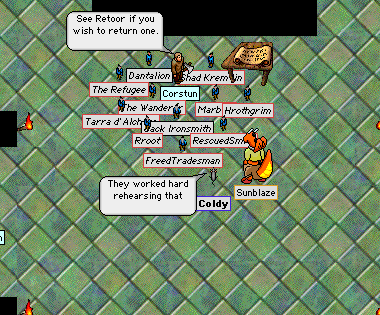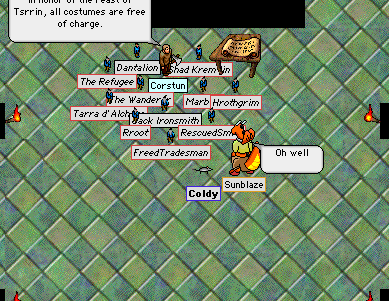 Posted by Para at
10:09 PM