Hrem: From the Birds, To Me, To You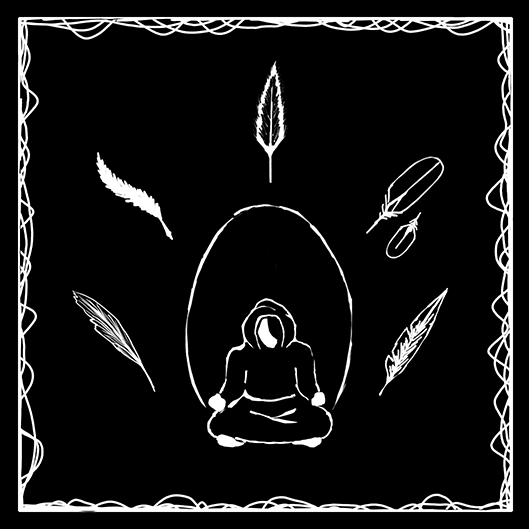 TMN received the following letter from Hrem ven Hremven:
Esteemed Thoom Paramedic,
I write to you today to provide an update on the quest for my quill. Yes, it is I, Hrem ven Hremven, but to save you on ink costs you may simply address me as Hrem in return correspondence. Puddleby as a whole has been incredibly accommodating as I've eased into the townie lifestyle, though not completely void of its own dangers and strife. I once again extend my thanks to those who have rescued me from peril and provided guidance as I stumble. And of course, a special thank you to those who have brought me quills for inspection or offered kind words in support.
While I have found many high-quality feathers suitable for writing, my own beloved quill continues to elude me. I am not completely resigned to the idea that I will never have it again, but I admit there are days when my hope dwindles to the dimmest of sparks. By some mysterious grace these ultimately low moments can be vanquished and the blaze returned to my spirit, sometimes by the unexpected arrival of a jack-o-liche. It was shortly after a harrowing encounter with one of these foul beasts, which required the effort of the mid-day hunt crew and several other strong exiles who were roused from their studies, when I chanced upon a particularly pristine quill. Unfortunately, it was not my treasured tool, but I happily added it to my growing collection of feathers.
A collection that, after experiencing the kindness of Puddleby, I have donated to the town's old libraries for others to use during their work. The quality of a quill has a great impact on speed and accuracy of writing, and I do hope that the great array of pens I have donated will come in handy to those taking notes as they pore over many knowledge-filled tomes.
In my search around the area I have made some observations that I would like to share in this letter, for those who would be interested in such things. The scavenger birds that litter the town and beyond are named so for their penchant for rummaging among the dirt and tall grass to find not only food but nesting materials. It is not uncommon for them to use discarded feathers to build their homes among the branches, and for this reason I targeted their flocks hoping to stumble on my quill pen.
The birds are most commonly found on the beach of West Town, and interestingly they have a tendency to nest in the southernmost tower there. They seem almost completely unbothered by both the rat population and the hooded exiles wildly flailing their weapons, until it's too late of course. A booming population can also be found in the South Farms. They particularly enjoy the Junkyard if the rats haven't already made off with all the good rotten bits of food. Their numbers are severely reduced as you move past the North Gate, but that is not to say you won't find any there. The accidental trampling of a tangleberry as you walk through the Orchard may even attract a small flock to your heels. You'll continue to catch them here and there as you navigate into East Field and beyond, though much like the northern areas the scavengers are mostly living alone or in pairs.
Due to their small size and lack of wing strength I suspect that the fierce winds that blow down from the elevated areas north of the Eastern Mountains force them to keep west. Paired with the lack of common predators, such as small cats and other large birds, the scavengers seem to be enjoying Puddleby almost as much as we do.
Now allow me to burden you no longer with this report, as after many long days of hunting I think it's time for me to simply put down this pen and pull up a chair in the library where I can dive into a good book. If any readers come across any interesting quills or further information that may aid my search I would appreciate the opportunity to speak with you!
Many thanks,
-Hrem ven Hremven
P.S. If anyone is interested in donating coins to the Stop The North Forest Anti-De-Deforestation Project please be in touch. Remember that all donations go directly to supporting the fight against those who are warring against those others who are grappling with those other others who are working to strip the forest bare. The STNFADDP wants to keep our forest healthy so that we can continue to enjoy the natural beauty and bounty that it offers, and we can't do it with you!
Posted by Para at
07:42 AM
Chaos Storm #1245

Chaos Storm #1245 has swept the Lok'Groton island chain. Please post any changes you have observed and wish to share with others in the comments.
Delta Tao's "What's New" for v1245:
10/6/2021 v1245
[Margaret] Thatcher was famous for saying "If you want anything said, ask a man. If you want anything done, ask a woman." Now that's true, but I would like to add "if you want absolutely nothing said or done, ask a cat." — Craig Ferguson (b. 1962)
Posted by Para at
04:46 PM