Support Your Local News Thoom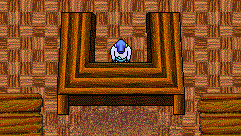 A few weeks back, some readers offered to help support the expenses and effort that go into TMN and suggested that I put up a PayPal link. I've implemented that suggestion in the right-hand column today. If you've enjoyed TMN and Fishwrap over the years and wish to contribute, I would certainly welcome the assistance. I don't expect a huge amount of revenue, but if some readers kick in $5, $10, or so every once in a while, it will help cover the hosting bills, etc. I considered putting up some ads, but I think they would have an adverse effect on the aesthetics and usefulness of the site.
I'll leave the PayPal button in the right-hand column for now (subject to change; the links column is undergoing a few changes right now, as I add the new Favorites buttons).
Thanks to the hundreds of people who visit this site every day and make it still fun to maintain after more than two years.
Posted by Para at August 09, 2004 01:23 AM