Two Lorikeets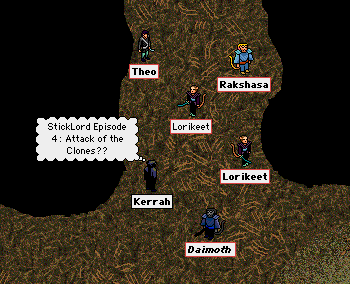 Kerrah sent the following report to TMN:
Hello Para,
We saw the oddest thing while out and about on our hunt a few evenings ago. While hunting as usual, all of a sudden we noticed that Lorikeet seemed to have replicated herself! At first I thought I was imagining things, but quickly I realized everyone was seeing the same thing as me.
Perhaps Lorikeet is trying to secure herself a role in the next StickLord . . . ?
-Kerrah

Posted by Para at November 24, 2006 06:07 PM