Musashi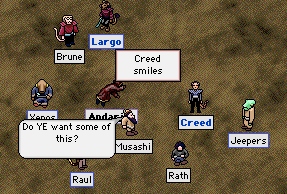 Creed sent the following report to TMN:
Hail, Para,
A very interesting personage billing himself as "Puddleby's only male prostitute and blacksmith" has been seen around town lately. I happened to be in Town Center a few nights ago when he made his first appearance in quite some time (apparently).
I believe the sketches I made of his attempts to drum up some trade in town center speak for themselves!
Enjoy
-Creed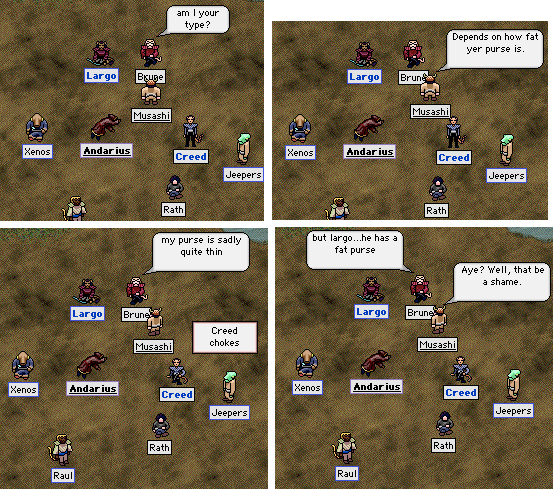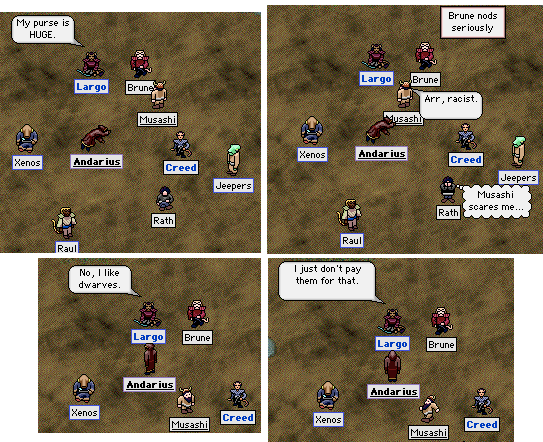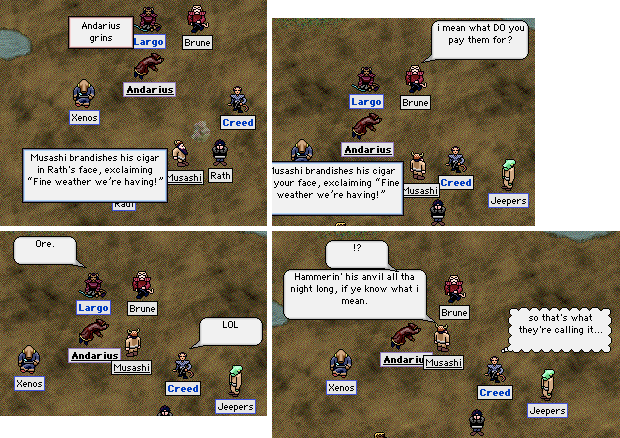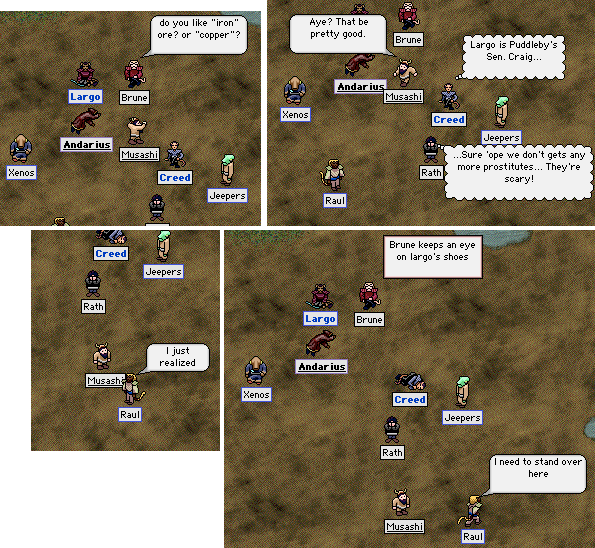 Posted by Para at September 13, 2007 06:56 PM