Aspasia and Xepel: Bard & Bard Master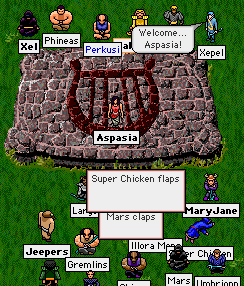 Xel sent the following announcement to TMN:
This past Lundi, day 69 of Summer, 566, a bard audition was held for the aspiring quester Aspasia.
The audition went off without a hitch, and Aspasia was promoted shortly thereafter to Full Bard status, after showing off her composing skills.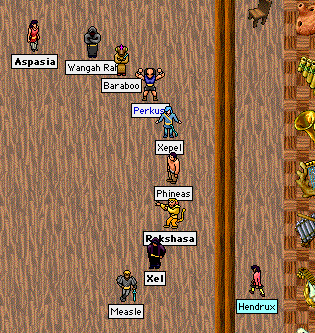 As so often does, an impromptu jam session broke out. Bard Auchore snuck up on us and listened in one a song or two, too!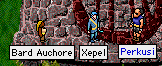 Shortly thereafter, Perkusi took the stage and announced that Xepel was to be made a Bard Master. I think I speak for most when I say, "Finally!"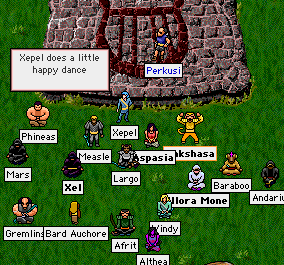 The jam session continued, all had a great time, and that's that! :)
-Xel
Posted by Para at
09:53 PM