Radius Healing View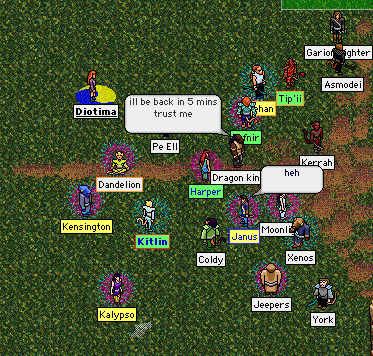 Kitlin sent the following report to TMN:
Dear sir,
The Asklepian staff and Asklepian are the new healing tools to the lands. The radiating healer is able to distinguish the healing aura. I thought it would be of interest to those who see not the difference in healing to note what the healer sees.
This was taken during the ongoing orga incursion. In the attached picture, good Ms. Mehan and Mr. Xenos are not affected by my aura.
Cordially yours,
-Kitlin
Posted by Para at
08:15 AM