Boondogglers
Jemma sent the following report to TMN:
Hail, Para.
I was with an exceptional (and exceptionally lucky) group recently when a wandering Boondoggle found us hunting some difficult Arachnoids.
Shortly after his visit, and his mention that he'd recently discovered a place with some colorful natives (including us), we were ambushed! Boondoggle ran off, no doubt to explore more unknown lands. A few of us made a narrow escape and managed to recover to rescue those who had fallen.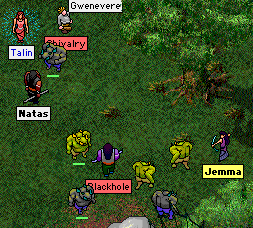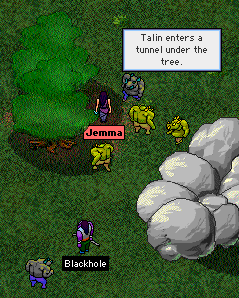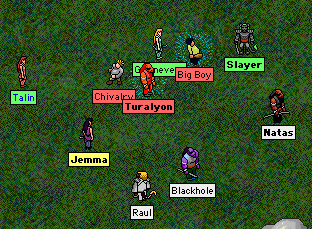 We fought hard against the Tr'ools that had ambushed us and followed them through a dense thicket, with fresh healer help in tow. On the other side, we found a long and hard adventure. We ventured far beyond and saw many sights. I do not wish to spoil all of them for your readers, and there were certainly some nooks that we failed to follow, but I would like to warn them that you will find strength in numbers! Be prepared to fight fiercely against not only Tr'ools, but Myrm, Arachnids, and Wurms the likes of which you've never seen before.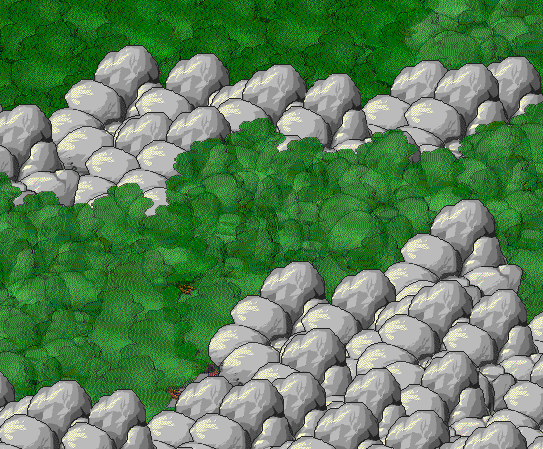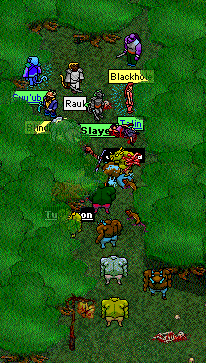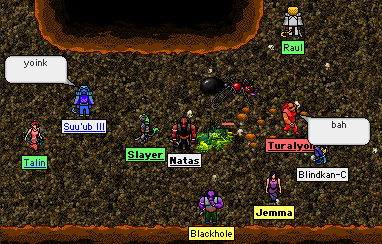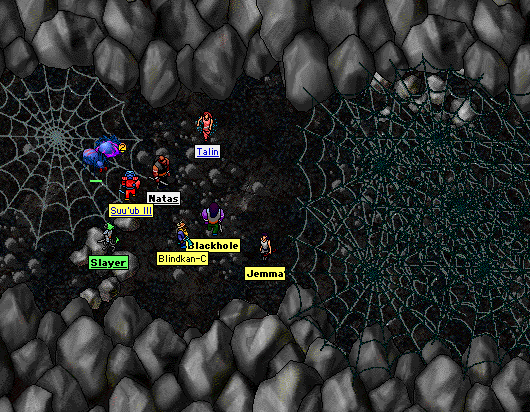 Even with the likes of Natas, Talin, and Suu'ub, we had several close calls. Eventually, attrition took its toll, and Natas jumped down a pit in despair, prompting our hasty exit.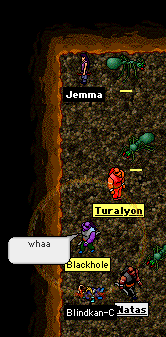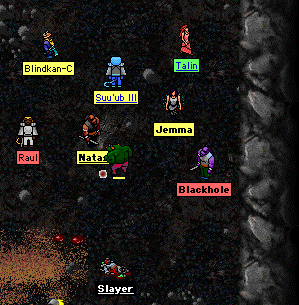 If you make it, I request that you bring some refreshments for the friends we found, holed up in a castle. They didn't seem very pleased at their predicament, but were holding up nicely all things considered.
I hope this development will shake the cobwebs off of some adventuresome explorers!
-Jemma
Posted by Para at
10:08 PM