Selective Sohn'ee

Phiros sent the following report to TMN:
Myself and a few companions set out to speak with Sohn'ee, who is currently located on Thieves' Island. Although he is very reluctant to speak about the true nature of the Shadowguild's business, he did seem interested in setting up their organization on Puddleby Island. Perhaps more interesting, when Sativa arrived on the scene, Sohn'nee instructed him to, "Beat it, brownie." He went on to say that his job was to keep Sativa out. Sohn'ee further stated that he will keep in touch, and set up a meeting with his boss.
It may raise more questions than it answers, but I felt the citizens of Puddleby should know.
Attached are a couple visionstone sketches.
Thank you,
-Ma'Ta Phiros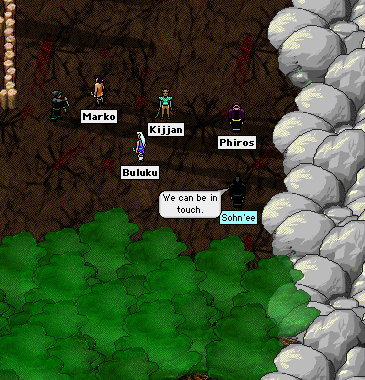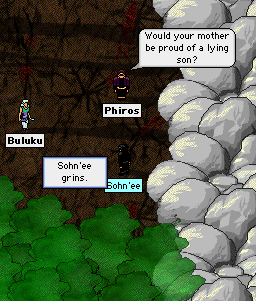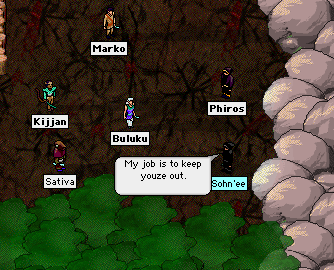 Posted by Para at
02:27 AM