September 21, 2013
Shadowy Meetings, and a Demonstration of Power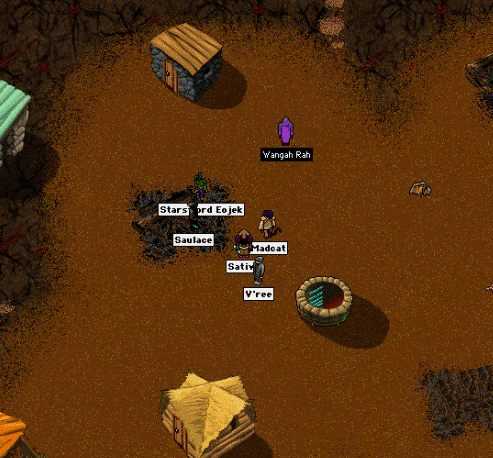 Sativa sent the following report to TMN:
Recently while exploring Thieves' Island, some members of the Shadowguild along with unaffiliated guests met with a stealthy representative of Nylar's. While making some interesting secret offers and whispers of possible agreements in the future, they demonstrated one of their many powers if we ever needed to 'resolve' our problems. This was merely a demonstration, and Mr. Wangah was revived afterward. Let us hope that if any would hinder the progress of the rebel mystics and the new Shadowguild, that they remember what they may face.
-Sativa, Leader of the Puddleby Shadowguild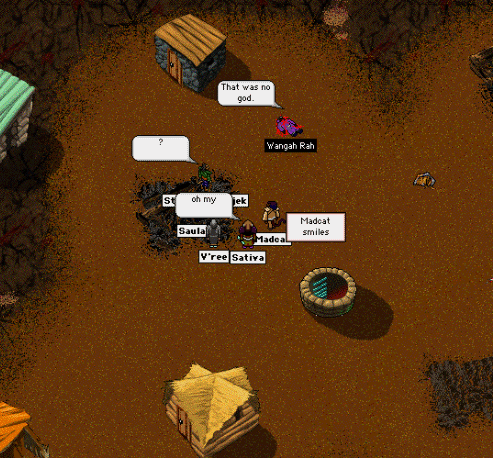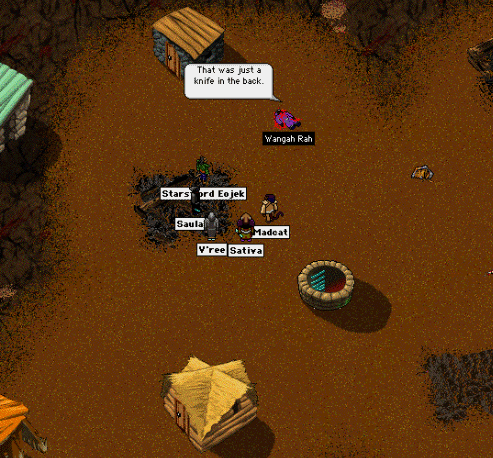 Posted by Para at
10:02 AM
September 20, 2013
Chaos Storm #825

Chaos Storm #825 has swept the Lok'Groton island chain. Please post any changes you have observed and wish to share with others in the comments. If you don't want to read possible spoilers, please do not read any further!
Delta Tao's "What's New" for v825:
9/18/2013 v825
It is not in the stars to hold our destiny but in ourselves. — William Shakespeare (1564—1616)
* Work continues on several projects.
* The Puddleby Court Archives have a new, official home. There you will find complete transcripts going back to Year 574, although records from earlier years are currently patchy at best. We'll be adding more historical cases as they turn up.
Posted by Para at
04:44 PM
September 15, 2013
More P.U.N.T.! Hunts

Pun'isher sent the following report to TMN:
Howdy Paramedic!
The quest to help 5th circle and below exiles continues every Thursday night at 6 pm Pacific time for about an hour via the P.U.N.T.! hunt. All welcome to either help guide or fall . . . I mean fight and heal!
Here are a few pix of the last couple of P.U.N.T.! hunts.
9/5: Here we are within a minute of entering a tough snell in Wetlands. It was very much Laughing Academy!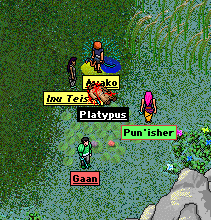 And even better progress a little later: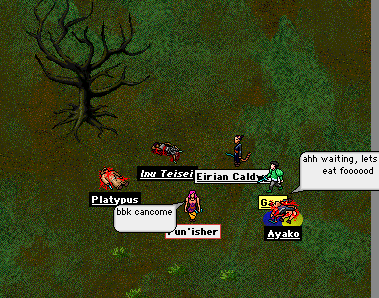 8/29: The week before we had a great hunt. Here is a pic of some pre-hunt information: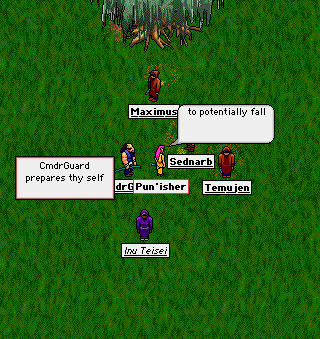 The fruits of victory: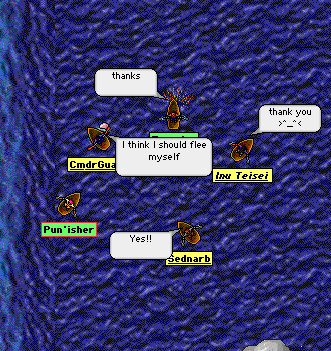 and a post-hunt cheerfest!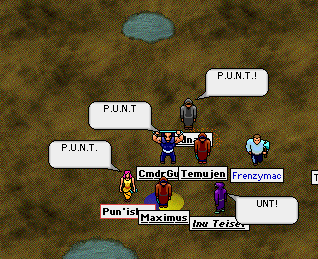 Posted by Para at
08:16 AM