Success with K'vynn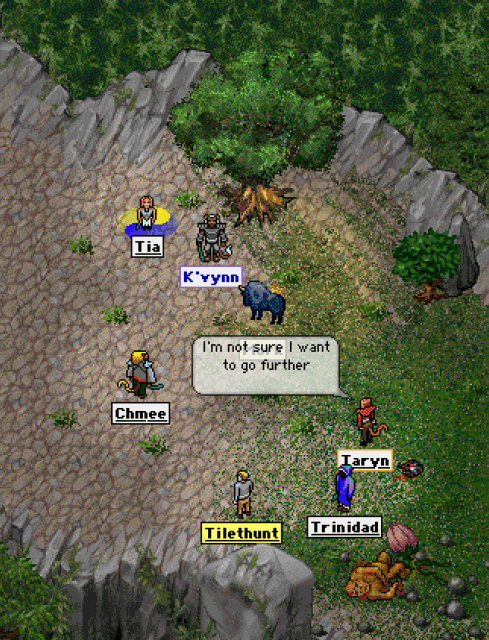 K'vynn sent the following report to TMN:
Try, try again, eventually we will succeed... Taryn runs a tight ship!
So, Para, finally we had a hunt that Taryn was happy to hold having just barely enough fighters and healers, and my poor self not worthy self. We made it to where in the previous story I sent you the flowers got me and this time we got them! And a large Org and such!
So, long story short, we succeeded past the bridge up the narrow ledges in the mountains there. Perhaps next time we'll have a better turnout of healers and fighters in her group.
So, I guess I'm still welcome on her hunt as Drablak's replacement who is on sabbatical or something... as she didn't throw me under the zu... but Mork says I was NOT useful. .
p.s. That sky bison is Mork... I think.
-K'vynn
Posted by Para at
08:50 PM